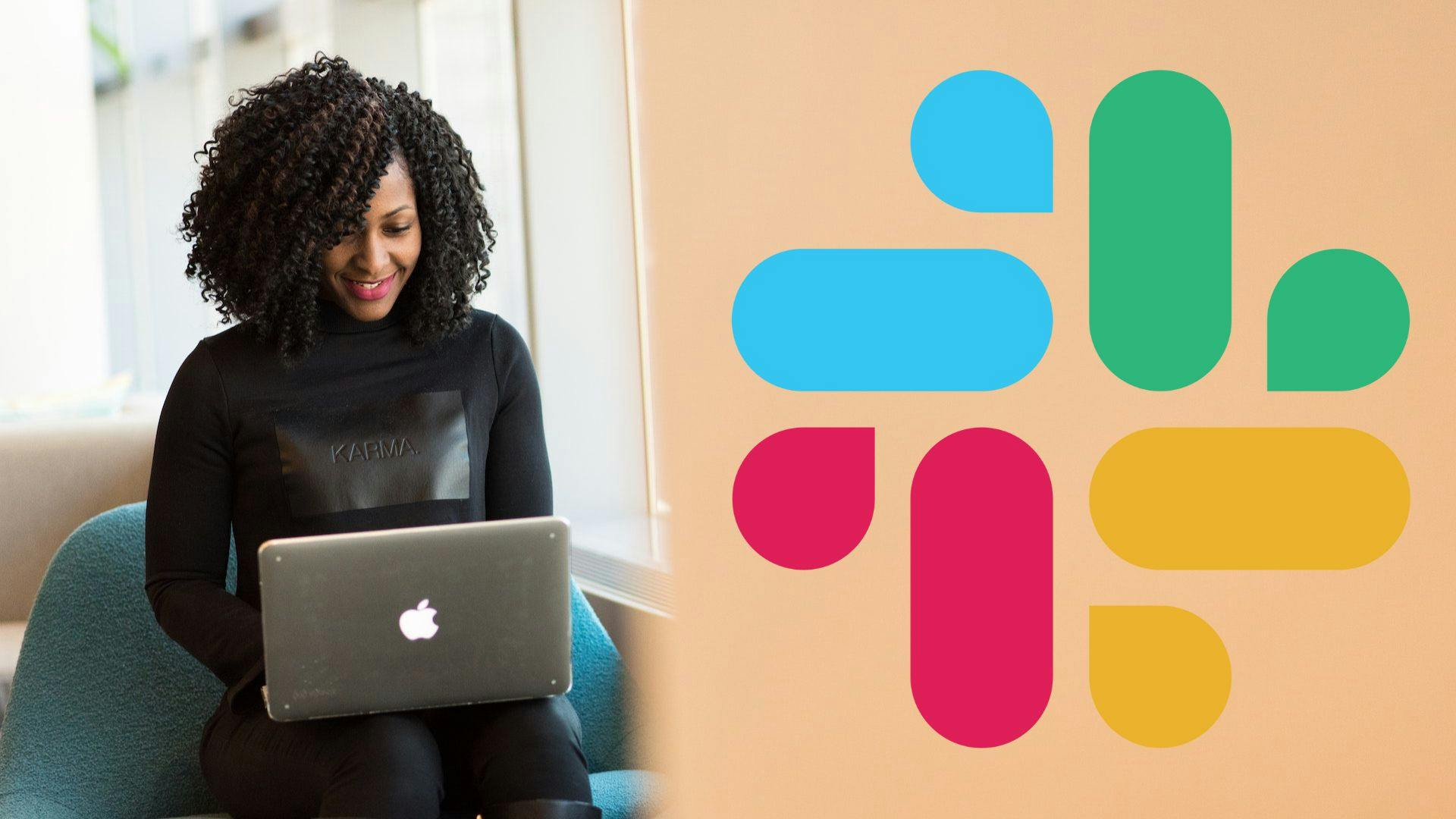 10 Best Mental Health Apps on Slack
Written by: Angelo Rosati
If there's one thing that the pandemic has taught us in the last three years, it is that our emotional, psychological, and social well-being is equally important as our physical well-being. No wonder employee well-being is top of mind for executives at small, medium, and large organizations.
Recent studies found evidence that web-based and smartphone-based therapies yield tremendous benefits for individuals with anxiety and depression. Taking care of our mental health is a part of our everyday routines. It is easiest to manage when integrated with tools that we already use, like Slack. So, at this onset of 2023, let us take a look at the Top 10 Mental Health Apps you can use on Slack this year:
2. Dailybot
3. Gratitudely
4. Kona
5. Thinkladder insight finder
6. Wellness Coach
7. Yerbo
8. Wellsome
9. Moodbit
10. GuineaPig
Slack apps can have significant potential to deliver high-efficacy mental health interventions. Technology can close the distance between employees and the latest mental health and mental fitness approaches, creating a frictionless experience that transforms how mental health treatment is delivered and accessed. Therefore those apps can significantly impact employee engagement and the overall business, with a great return on investment.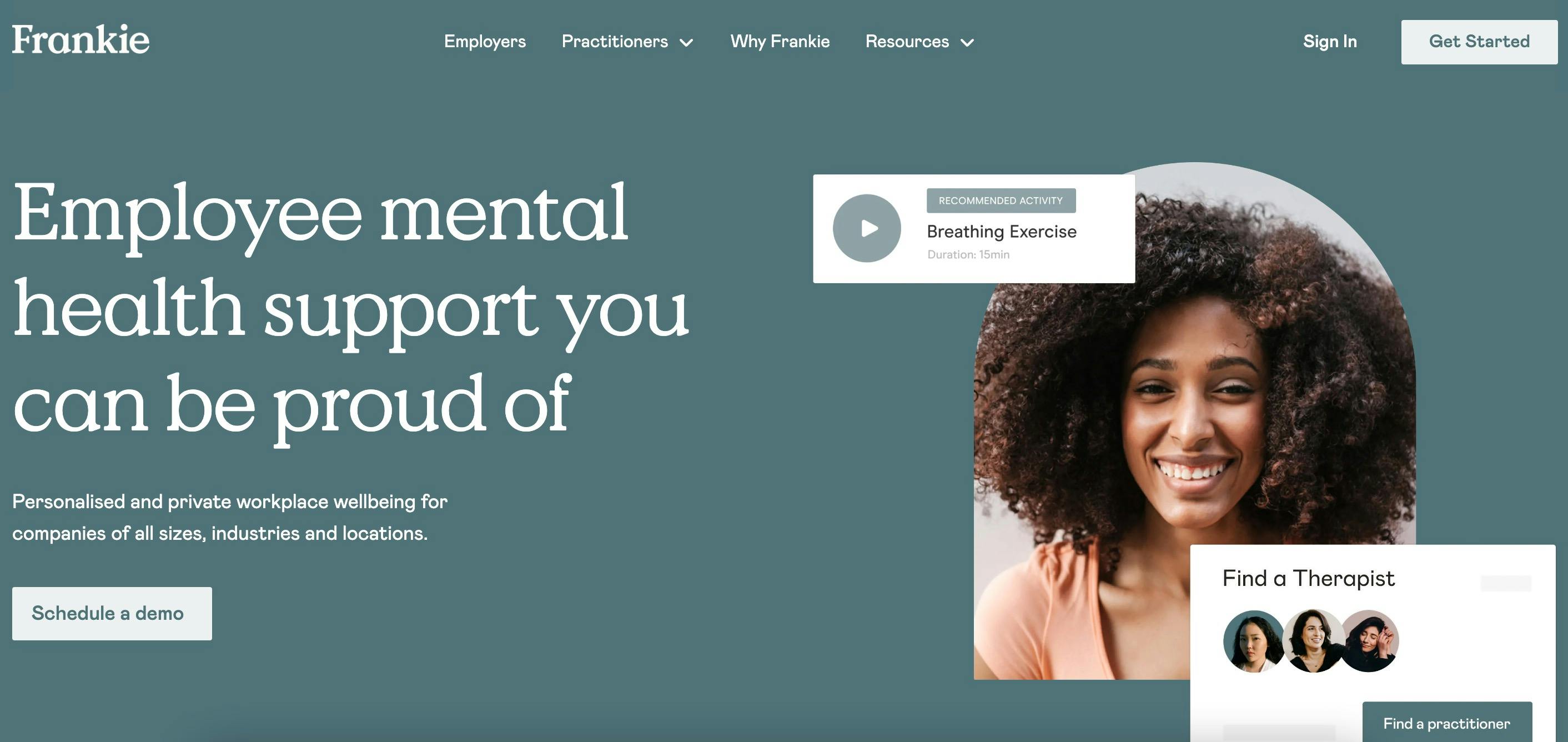 What It Does: Frankie is a personalized and private well-being platform for employees. It is created on the fundamental belief that stress is not binary, it is on a spectrum, and every employee is at a different level at different times. 
What We Like About It: Once it identifies where you are on the stress scale, it uses clinically proven assessments to predict/prevent burnout before it actually happens (through videos, check-ins etc.). In the event of burnout, it offers a therapeutic approach to help the employee recover (through therapists).
Pros:
- The methodology is very intricate, personalized, and unique. It analyses where a person is on the stress spectrum – balanced, tolerable, struggling, or languishing and offers preventive measures. It does so by reading data on the person's sleep, exercise, and working patterns. No other app is as personalized.
- In case of burnout, it recommends therapists and exercises to assist recovery. Therapists are well-trained and available in 30 different languages. Exercises are short, easy to follow, and have customizable timings and duration. This offers great flexibility and comfort.
- All data is displayed privately to you on a dashboard and aggregated anonymously for reporting to leaders. Gives you the flexibility to not disclose what you don't want to disclose or share.
- It focuses on preventative and therapeutic approaches to mental health.
Cons:
- Free trial is not available.
App Screenshots:
Dashboard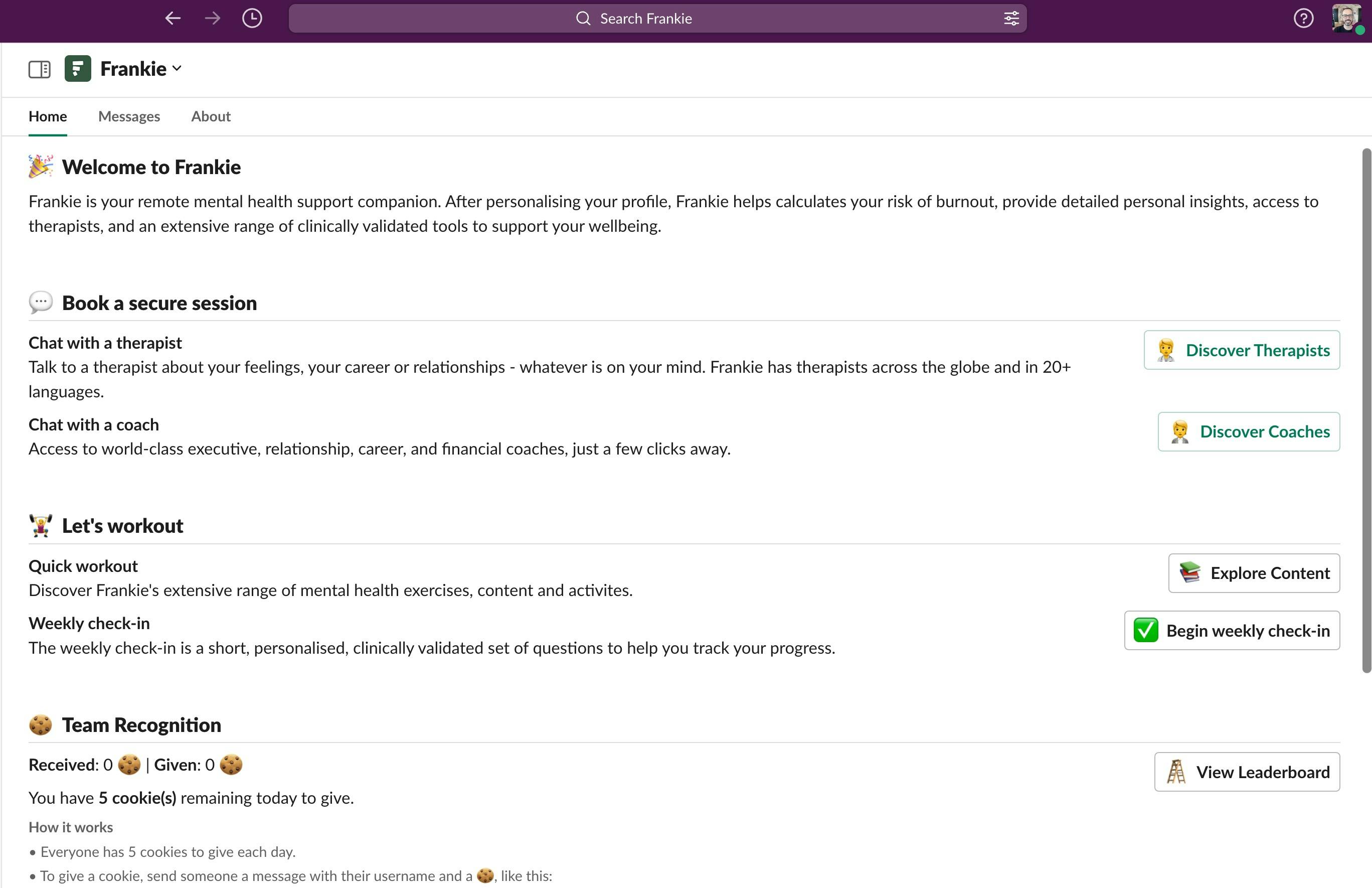 App Content View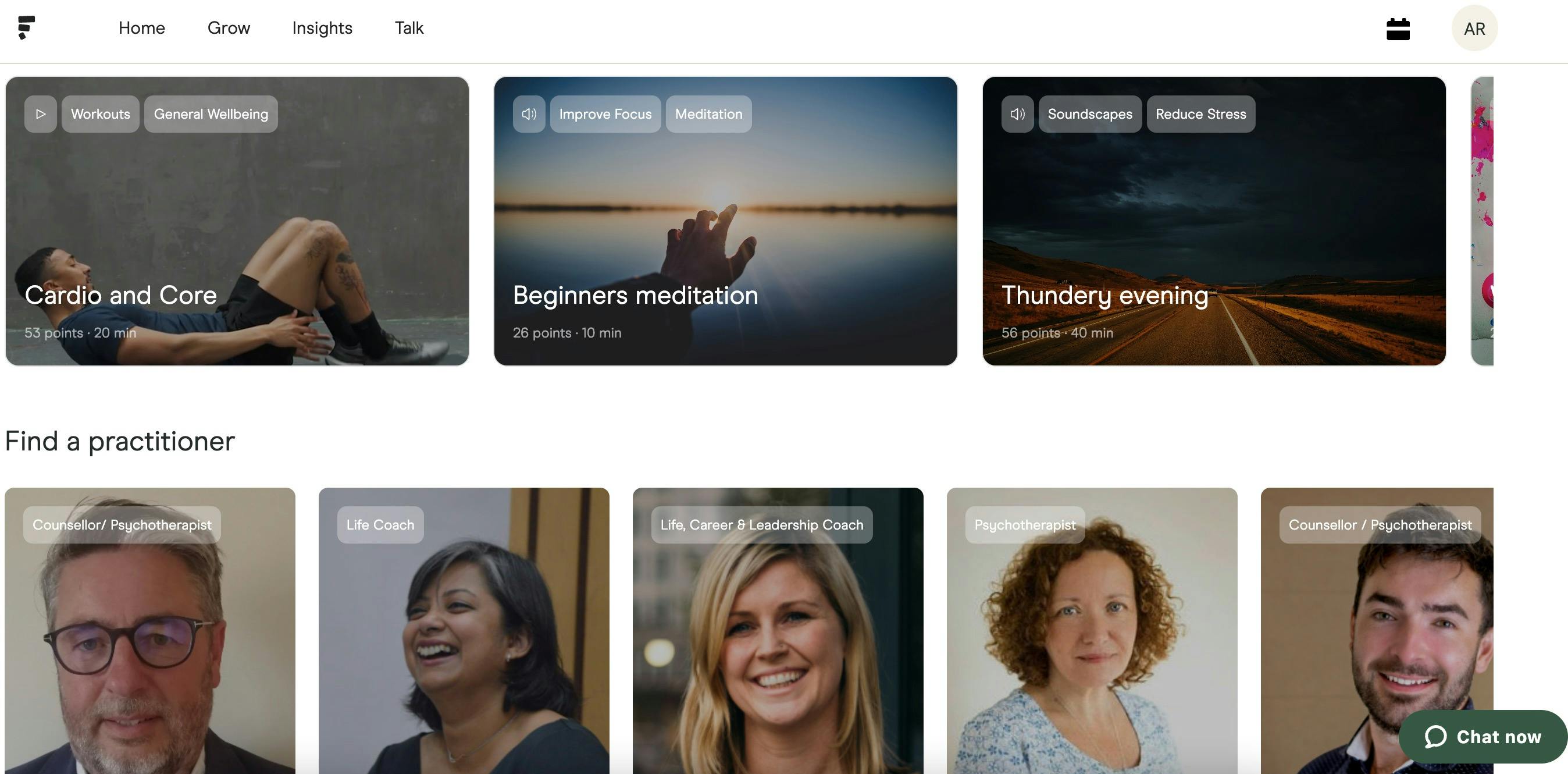 What It Does: It is largely a productivity bot that automates tasks for increased team efficiency. 
What We Like About It: Helps you plan meetings, get reminders, and interact with your team through check-ins, sharing kudos, forms, and commands. There's a lot you can do with DailyBot:
- Use a form to create a personal wellness check-in for your team that asks questions about breaks, socializing, work plans and more.
- Forms can be used for onboarding, tracking team mood and analyzing motivation etc.
- Connect with apps like Jira and ClickUp
Pros:
- Offers a variety of kits to get started with. Including kits for Daily Stand Ups, Kudos and Recognition, Social relationships and wellness, Software development, Sales check-ins and workflows, and Team onboarding. Kits are predefined/boxed templates from the app.
- Helps enhance productivity and gives a chance to connect to people via social add-ons. Social add-on options include virtual coffee (random 1:1 meetings), watercooler (casual conversations), birthday reminders, match (1:1 intros with new members). 
- Productivity add-ons have Pomodoro sessions, a countdown to important milestones, virtual commute (a time to disconnect from work). There are other add-ons for news, feedback, easy access to the dashboard etc.
- Custom commands are also available, where you can respond with predefined text or make a request to an API or trigger a form.
Cons:
- It has lots of features overall, but it's more for productivity than mental health.
- Features on wellness are limited to forms, giving kudos etc.
- Doesn't focus on the therapeutic approaches.
App Screenshots:
Dashboard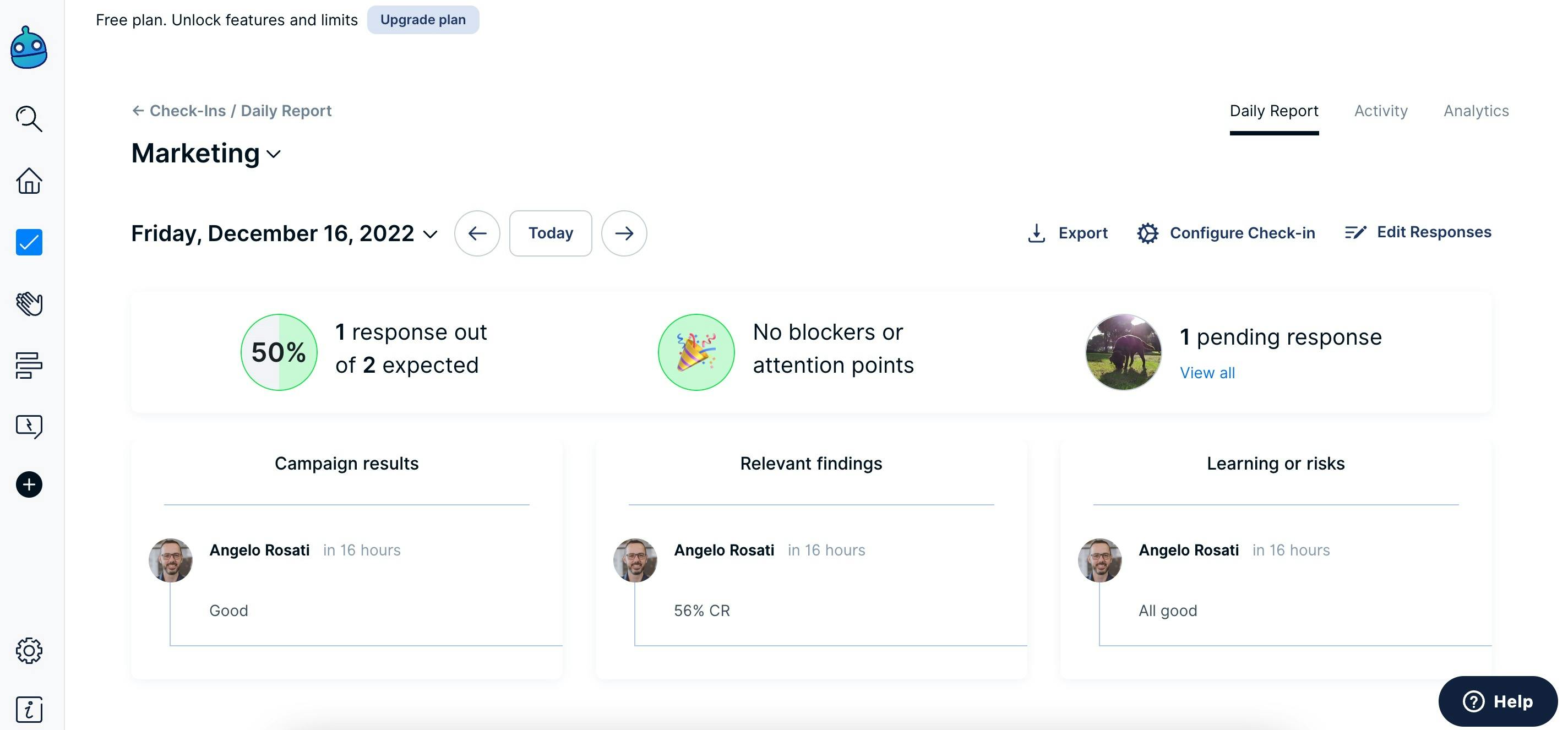 Check-in Forms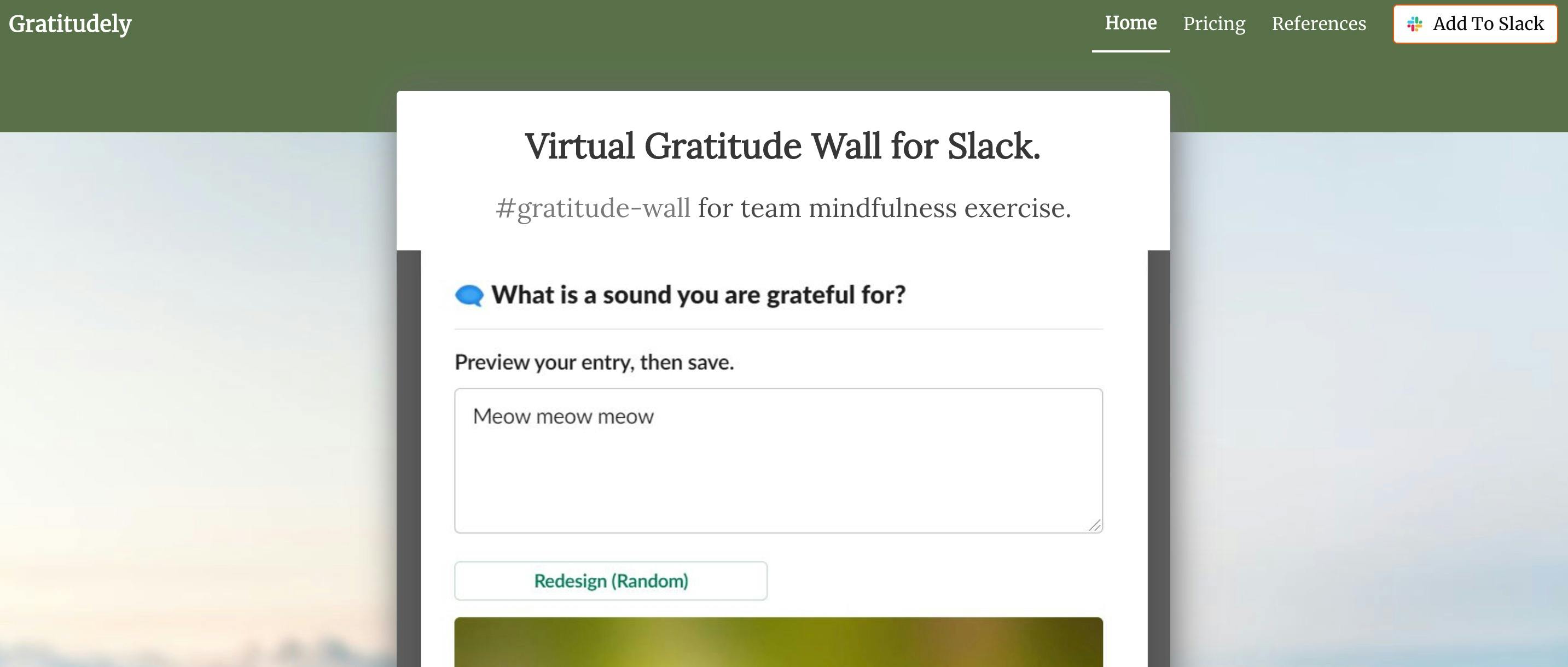 What It Does: Gratitude journals have proven to be beneficial for well-being, Gratitudely brings that feature to Slack. It posts random gratitude prompts everyday and creates beautiful gratitude text cards from the answers we provide to the prompts. Entries are private by default though we can choose to share with others if comfortable. 
What We Like About It: Questions are introspective and definitely give a reason to smile: "How does your independence make your life richer?", "Who helped you today?" There is a feel-good factor.
Pros:
- Custom questions and random journal entries can also be added, giving flexibility and creative space for thought.
- It can be a nice gesture to thank people via Gratitudely cards and make their day as well.
Cons:
- The feeling would be momentary and doesn't last through the day, as you interact with the app only once or twice daily for a few minutes.
- Doesn't focus on the therapeutic approaches.
App Screenshots:
Current Prompt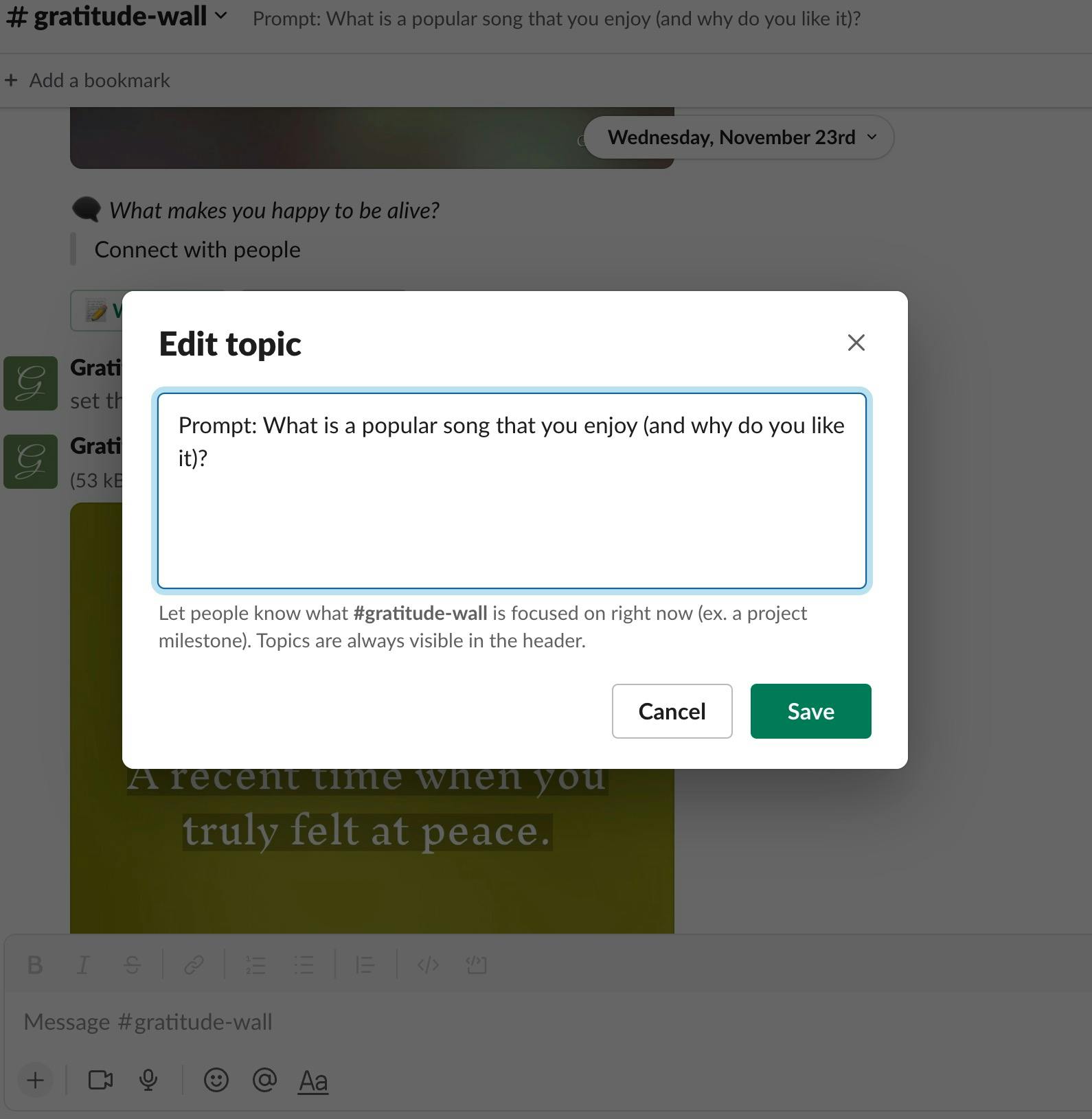 Gratitude Wall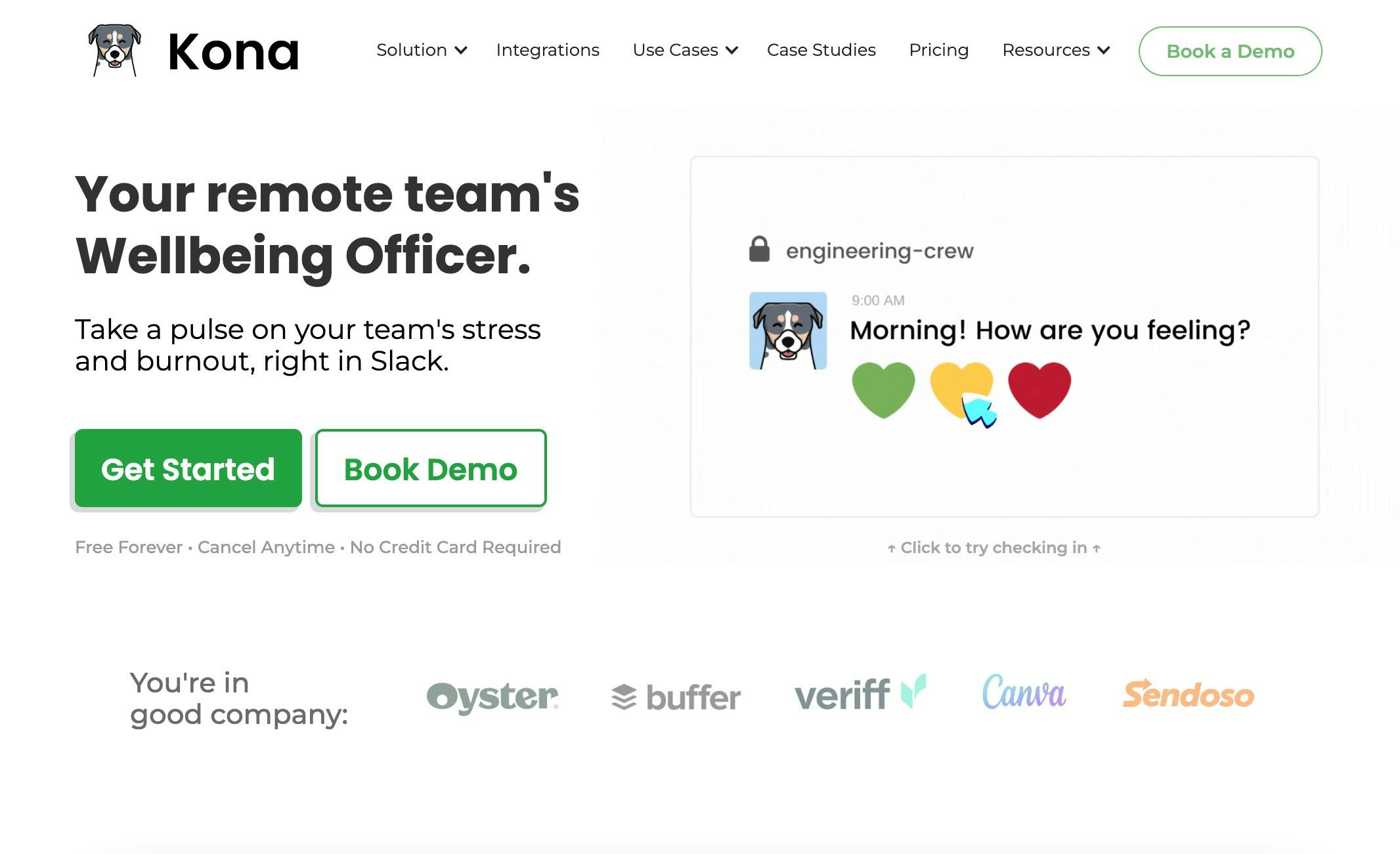 What It Does: It's a burnout prevention platform that has three main features: pulse checks (to check how the team is feeling), instant support (to act on the feelings), and burnout analytics that leaders can see.
What We Like About It: To the users, it gives a pop-up every morning where you can select how you're feeling (through a green, yellow, or red heart), and then explain why you feel so. These insights can be shared with the team or just your manager. To leaders, Kona provides real-time data on overall team feeling, burnout propensity, and usage of the support supplied.
Pros:
- Support features are good – you get specific suggestions basis how you're feeling, whether it is to meditate for a few minutes or try another app.
- The reasoning provided with analysis to leaders is very insightful – for example, X person hasn't taken time off in Y weeks and has Z hours of meetings every day. This is actionable feedback.
- Kona gives personal nudges based on past analytics and suggests corrective actions. For example, if you've been feeling tired for a lot of days, Kona's suggestions can be to take an assessment, read more, or talk to your manager.
Cons:
- Feelings and insights are to be shared – either with the team or only with the manager. It is difficult for people with introverted personalities and people who might not be as comfortable frequently sharing how they are really feeling. In such situations, the app will not be very useful.
- Doesn't focus on the therapeutic approaches.
App Screenshots:
Chat Screen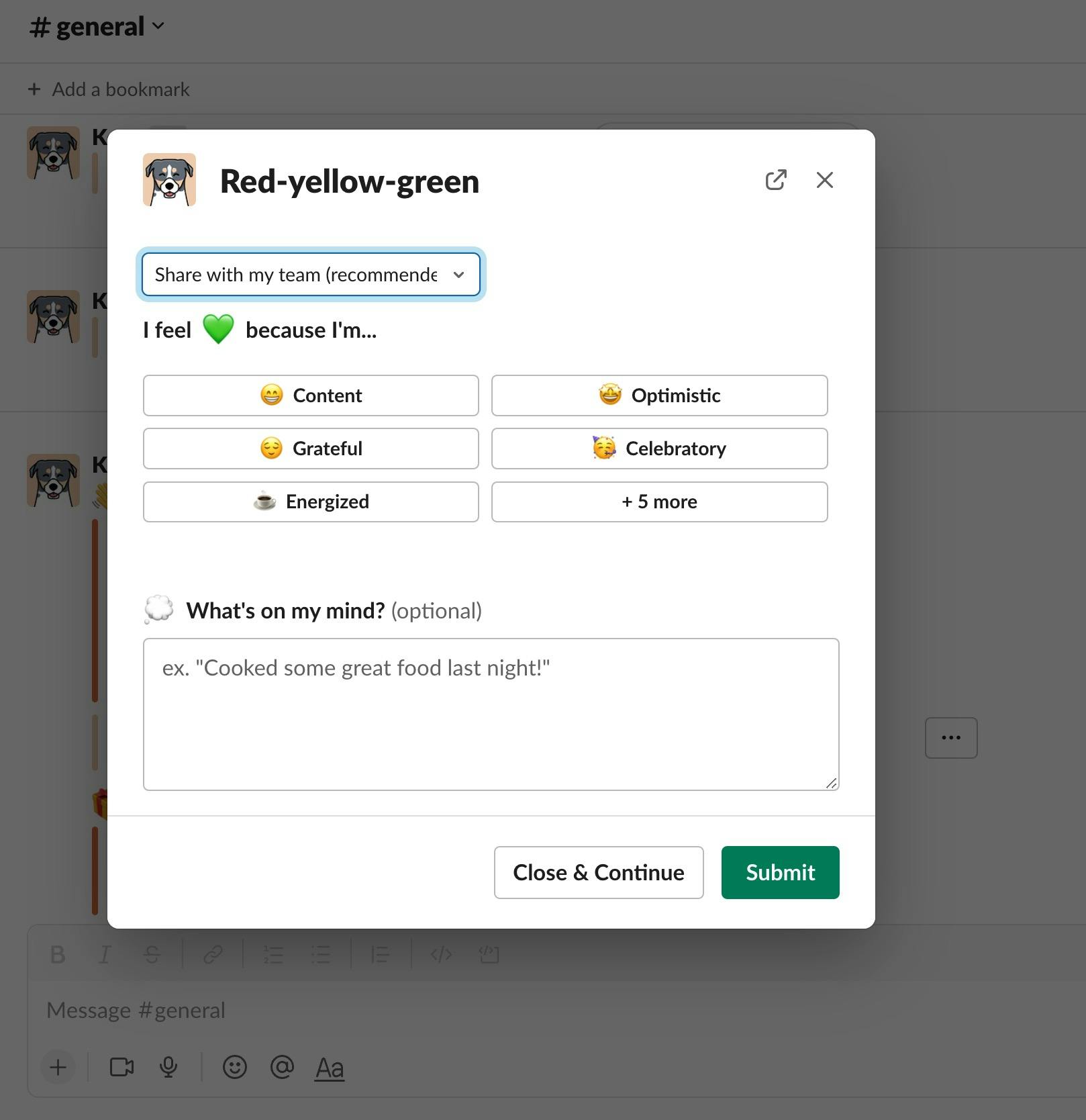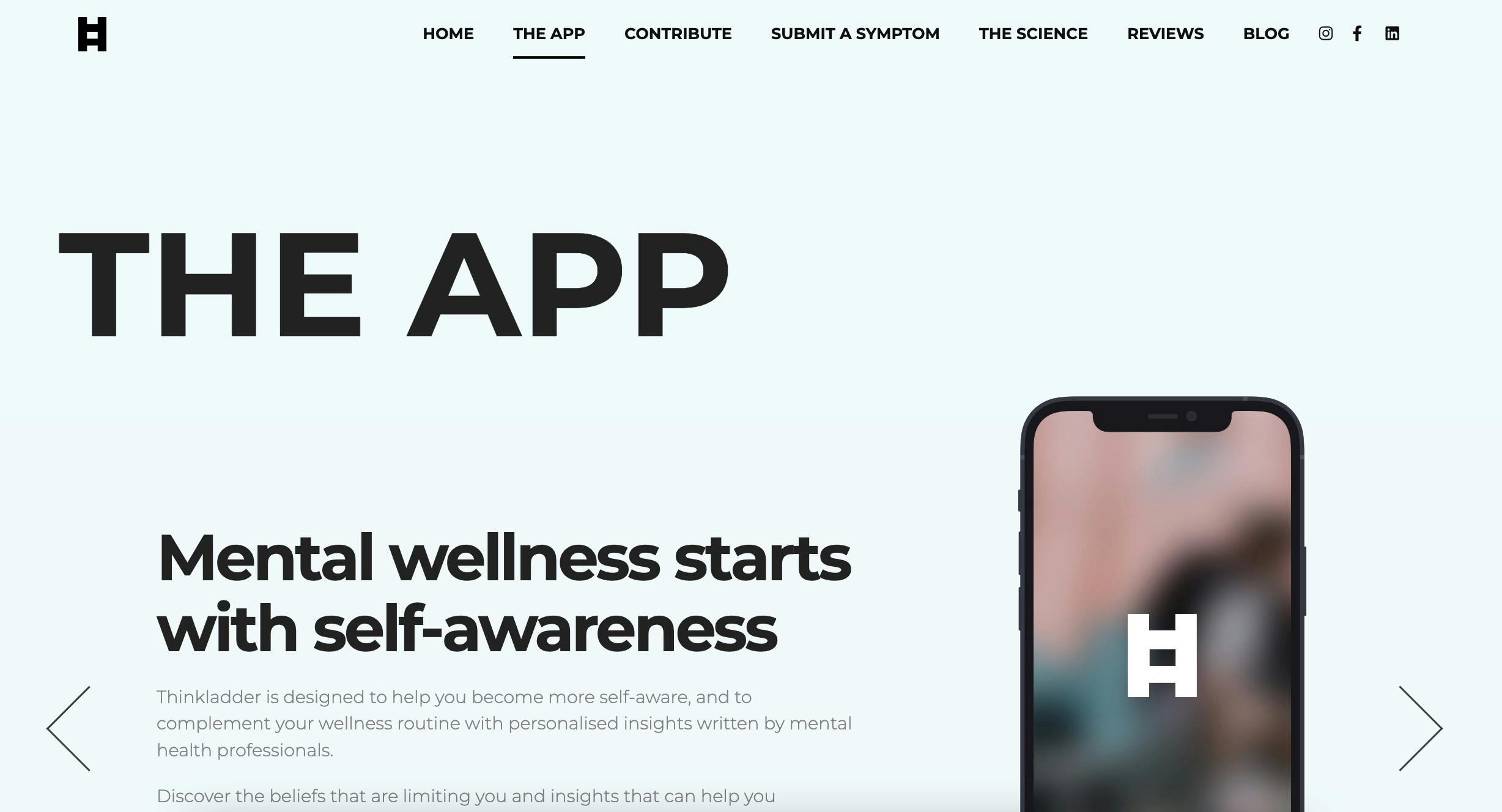 What It Does: Thinkladder Insight Finder is a self-awareness experience that is meant to uncover unconscious beliefs that might be holding one back and discover insights to elevate one's perspective. 
What We Like About It: The Slack app offers you a set of themes to choose from. Symptom cards show up for the theme you select, and you can click on the one you relate to the most. Based on the symptom, the app shows the limiting beliefs you might have. Upon selecting the most relatable belief, the app pops up insights that can help you overcome that belief. You can then set reminders for the insights to show up recurrently.
Pros:
- App has the potential to bring self-awareness to a person and dig deeper into a problem. It's not just the broad theme that is focused on, but deep insights, based on root causes, that you can act upon.
- The information presented is easy to read and digest in the form of cards. This is a superb format in a distraction-filled age and platform.
Cons:
- The themes on the Slack app are limited to a few – procrastination, difficulty in saying no, difficulty in taking help, etc.
- The app doesn't serve to be as useful once the relatable themes are over.
- Doesn't focus on the therapeutic approaches.
App Screenshots:
Themes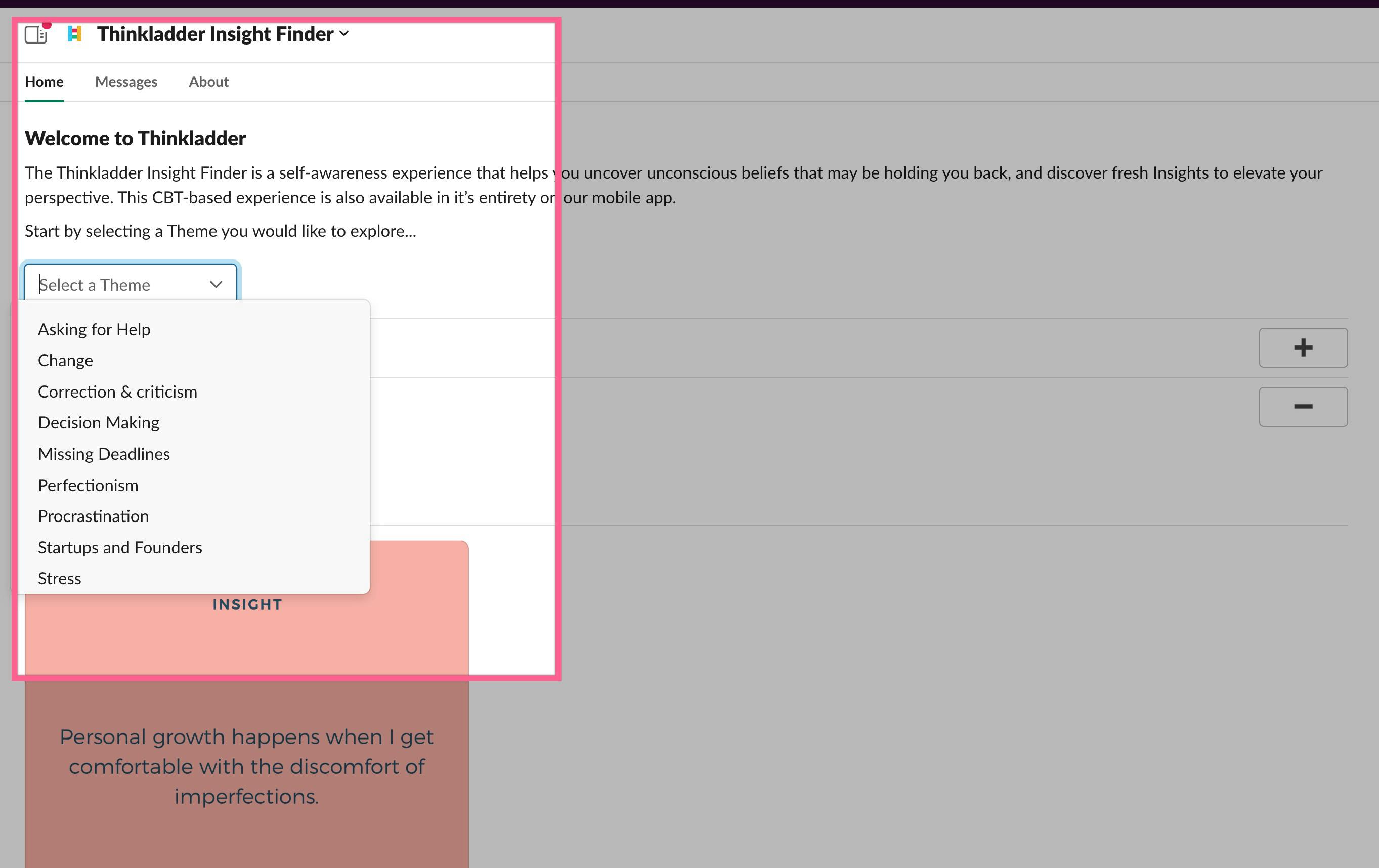 Insights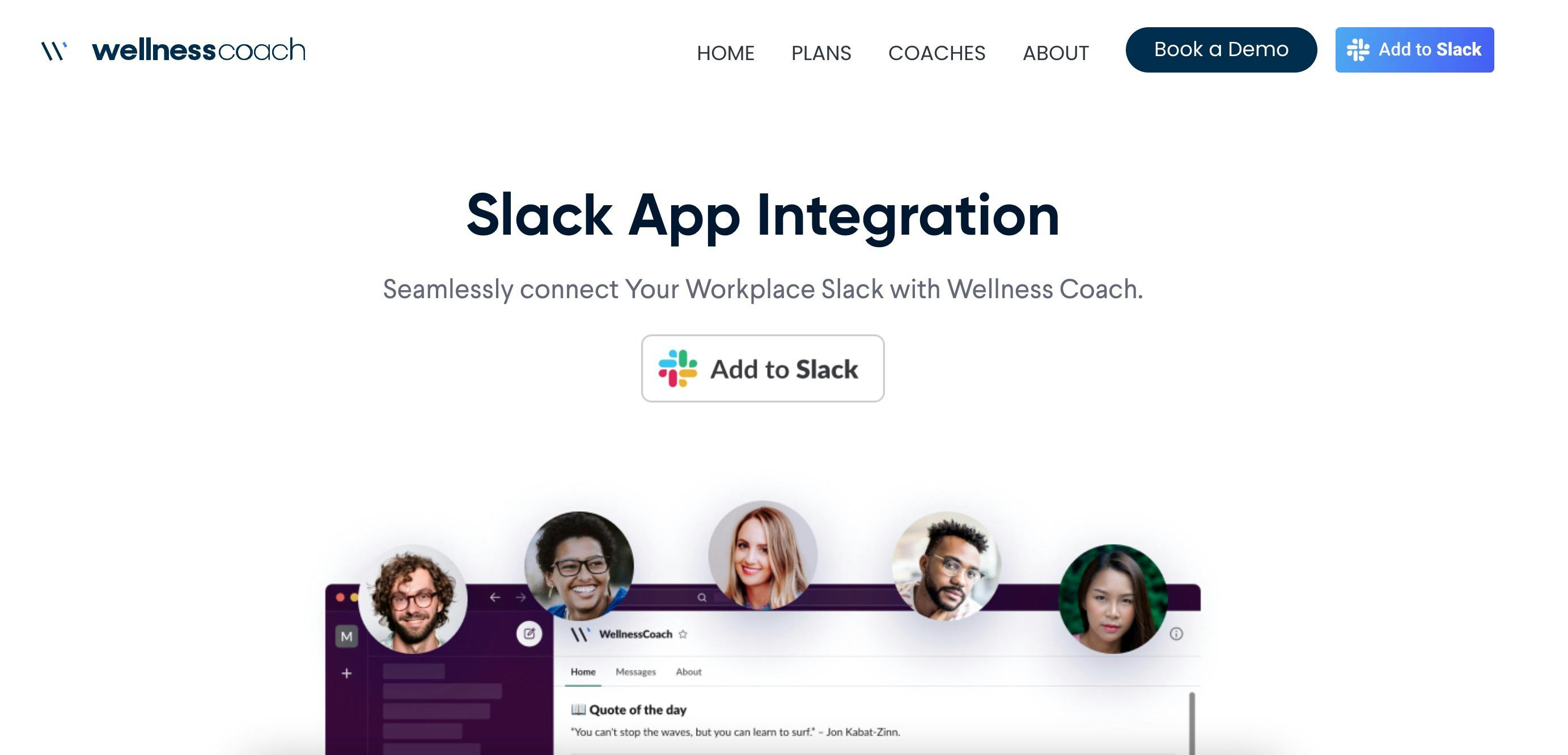 What It Does: Wellness Coach suggests exercises and movements that can help employees stay active throughout the day. 
What We Like About It: The short practices range from 30 seconds to 10 minutes and include chair yoga, desk-friendly workouts, practices to relieve eye strain, joint pain, and neck & back tension, mindfulness, and meditations.
Pros:
- Quick short videos give a breather instantly – it takes about 9 minutes for the refocus exercise and 5 minutes for meditation.
- A genuine effort at the exercise/practice leaves you feeling refreshed.
- Community challenges are an exciting way to bring multiple Slack users together.
Cons:
- There are no insights or assessments of how you did with the practice or what you can do next.
- The web app has many more resources like live and recorded classes, personal coaching, etc., which are not organically provided via the Slack interface.
- Doesn't focus on the therapeutic approaches.
App Screenshots:
Home Page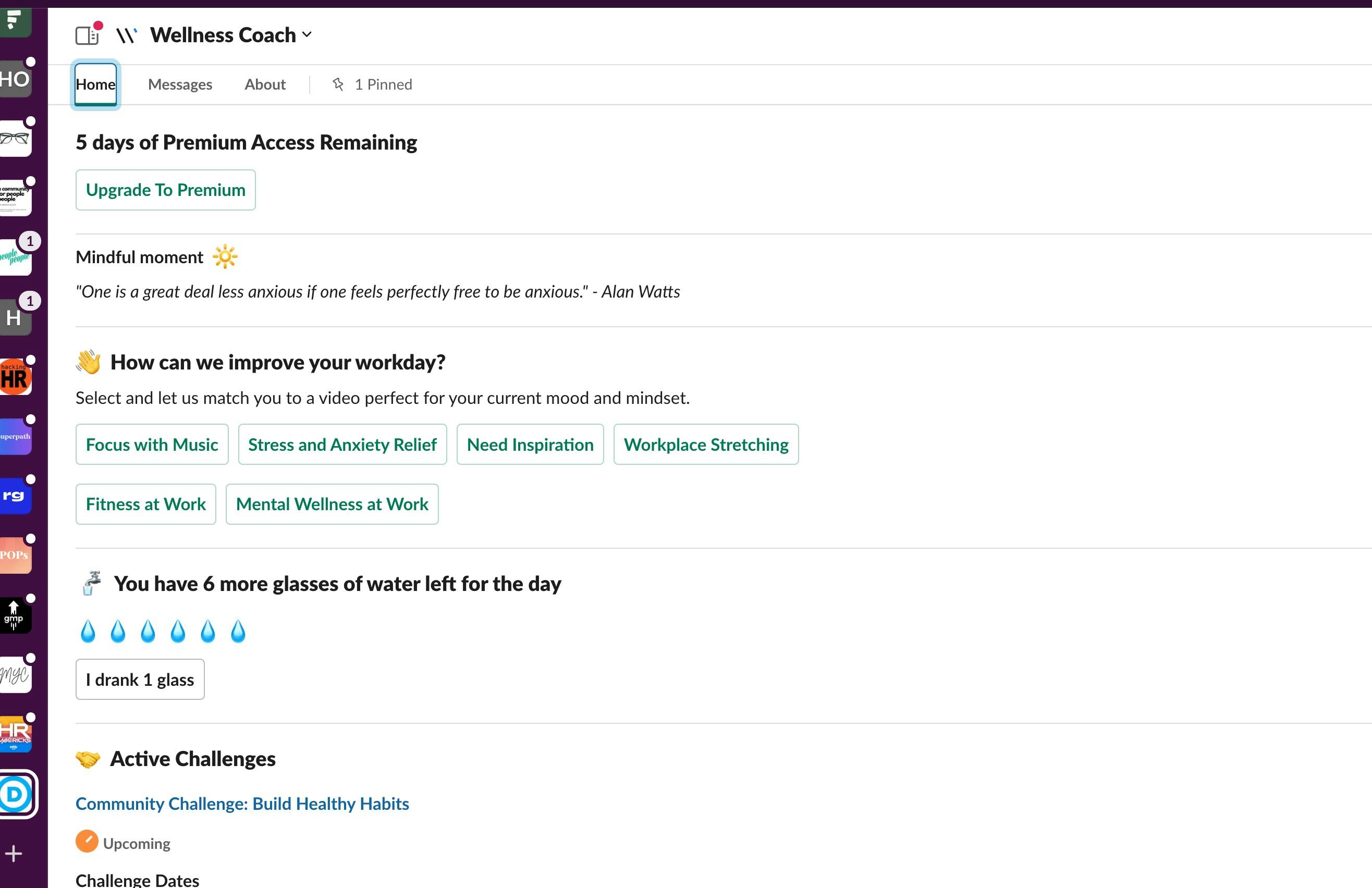 Mindfulness Video Playing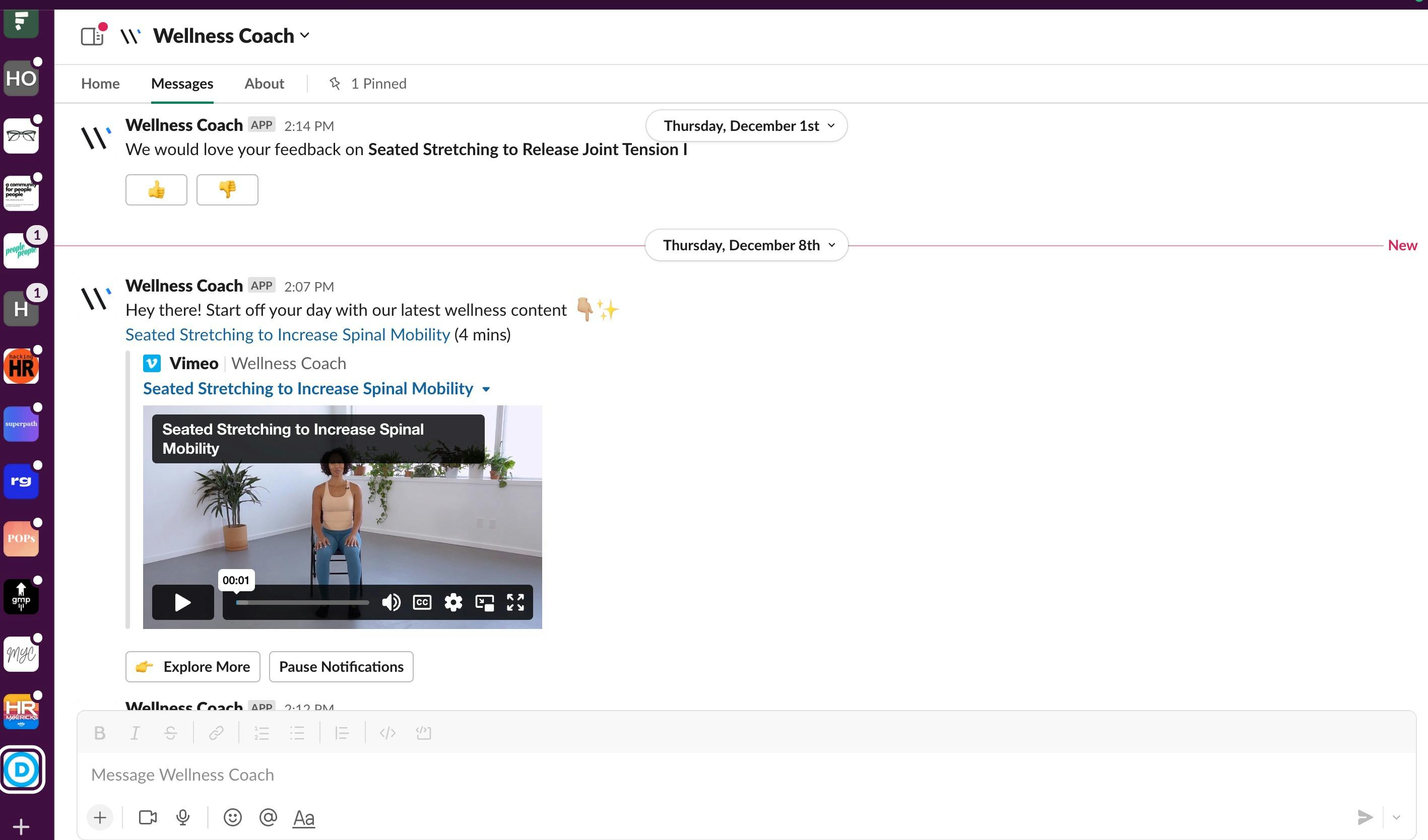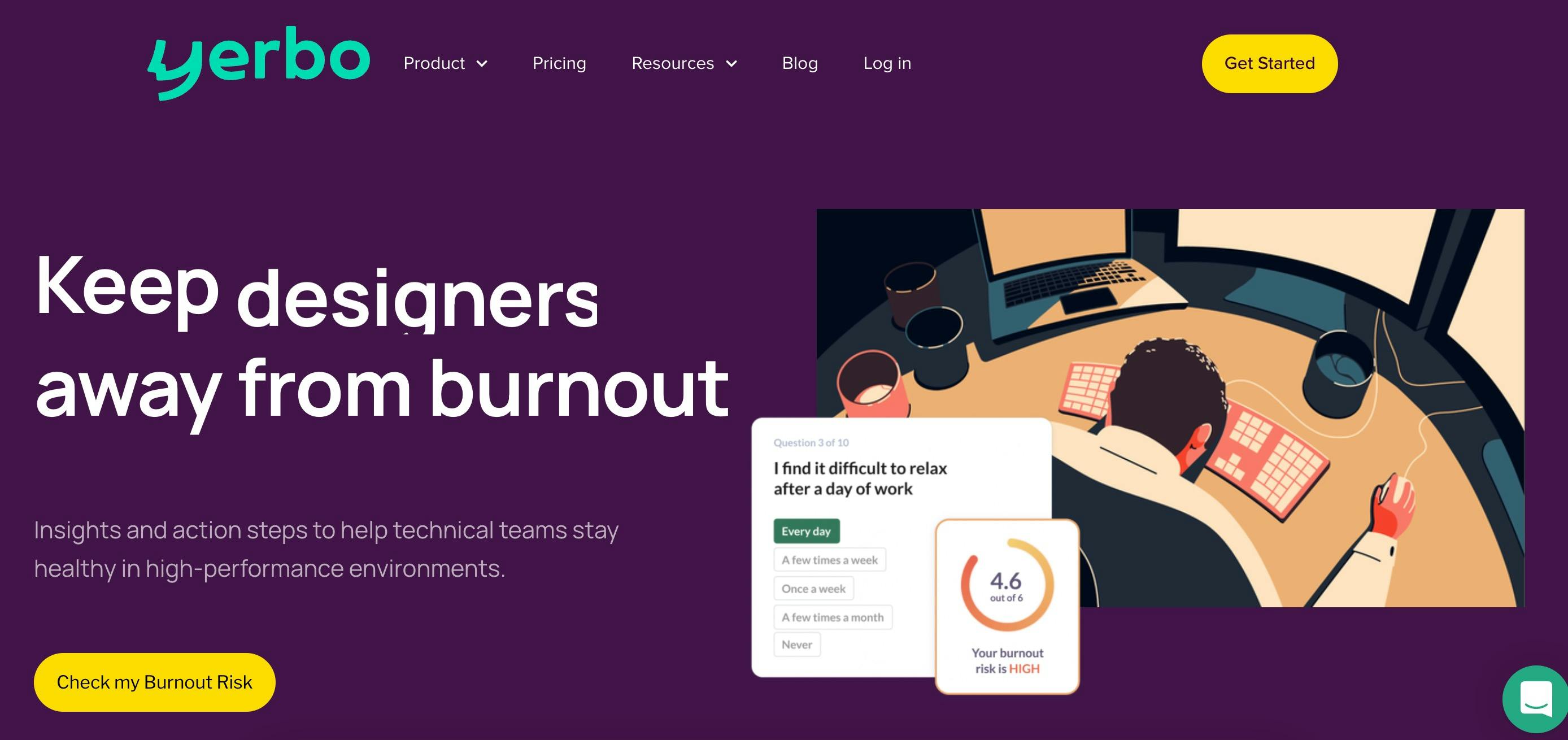 What It Does: Yerbo sends you a 2-min weekly science-based survey to check your burnout risk level, its potential causes, and ways to prevent it.
What We Like About It: The 3-part survey is effective, with deep questions and analysis. There are details on potential causes and a further survey to check 'mental traps'. It helps to assess what you are overthinking and which areas need the most help. Accordingly, a program with 4-5 weekly exercises is recommended to you.
Pros:
- It is 100% anonymous.
- Small rewards at the end of the weekly exercises are helpful.
Cons:
- To really improve oneself through the program, more active engagement and intervention are required, 1 week gap between practices is too long.
- Doesn't focus on the therapeutic approaches.
App Screenshots:
Survey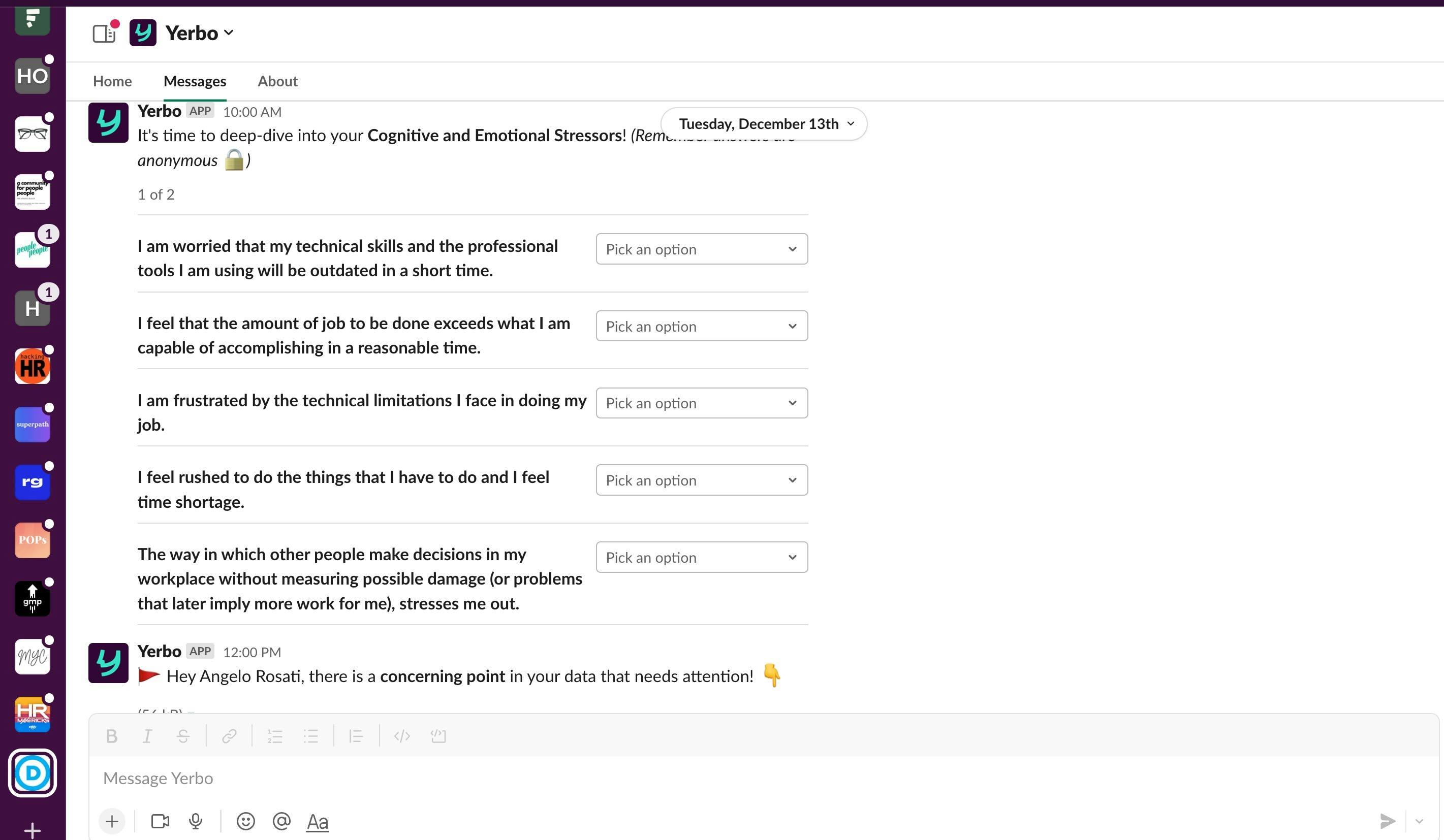 Results Dashboard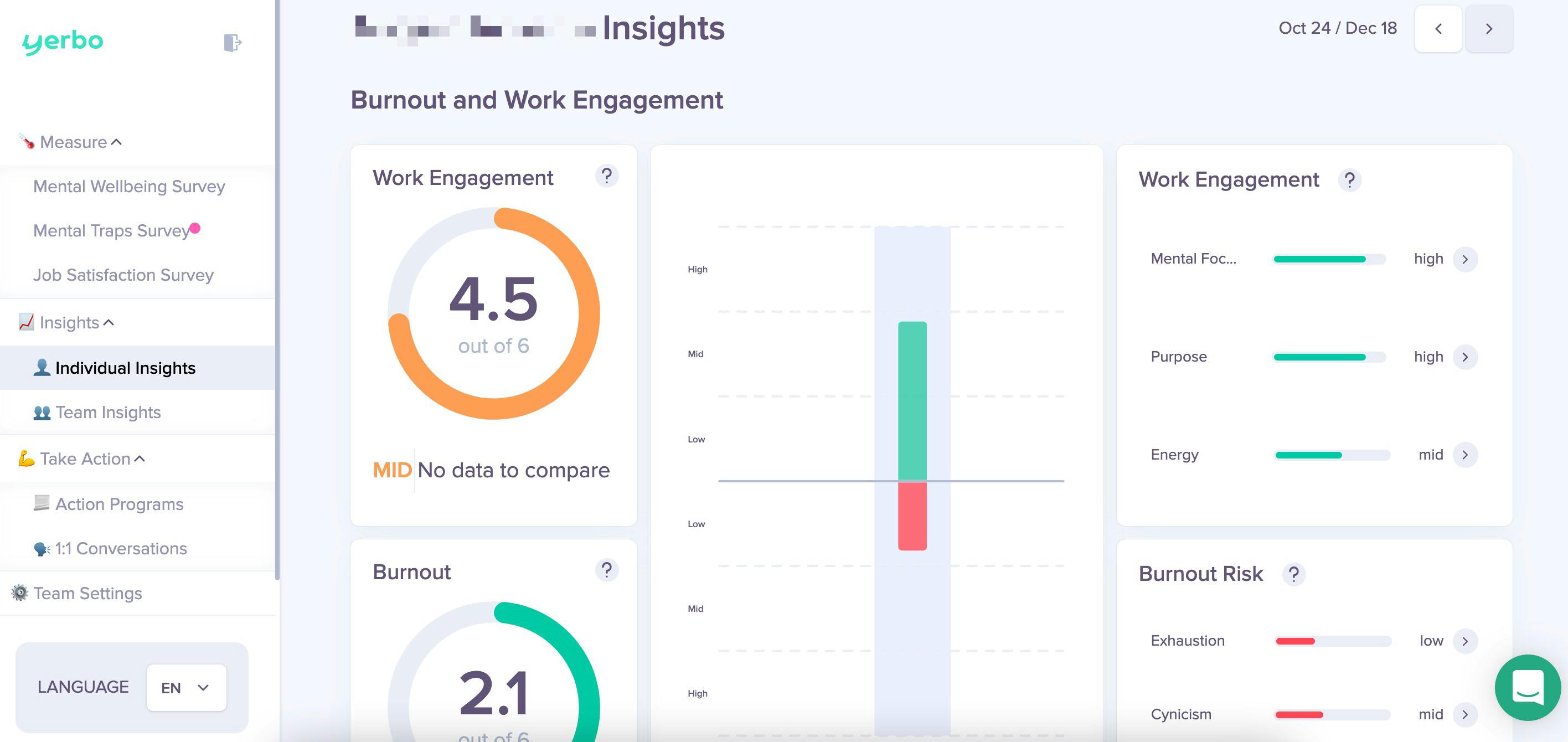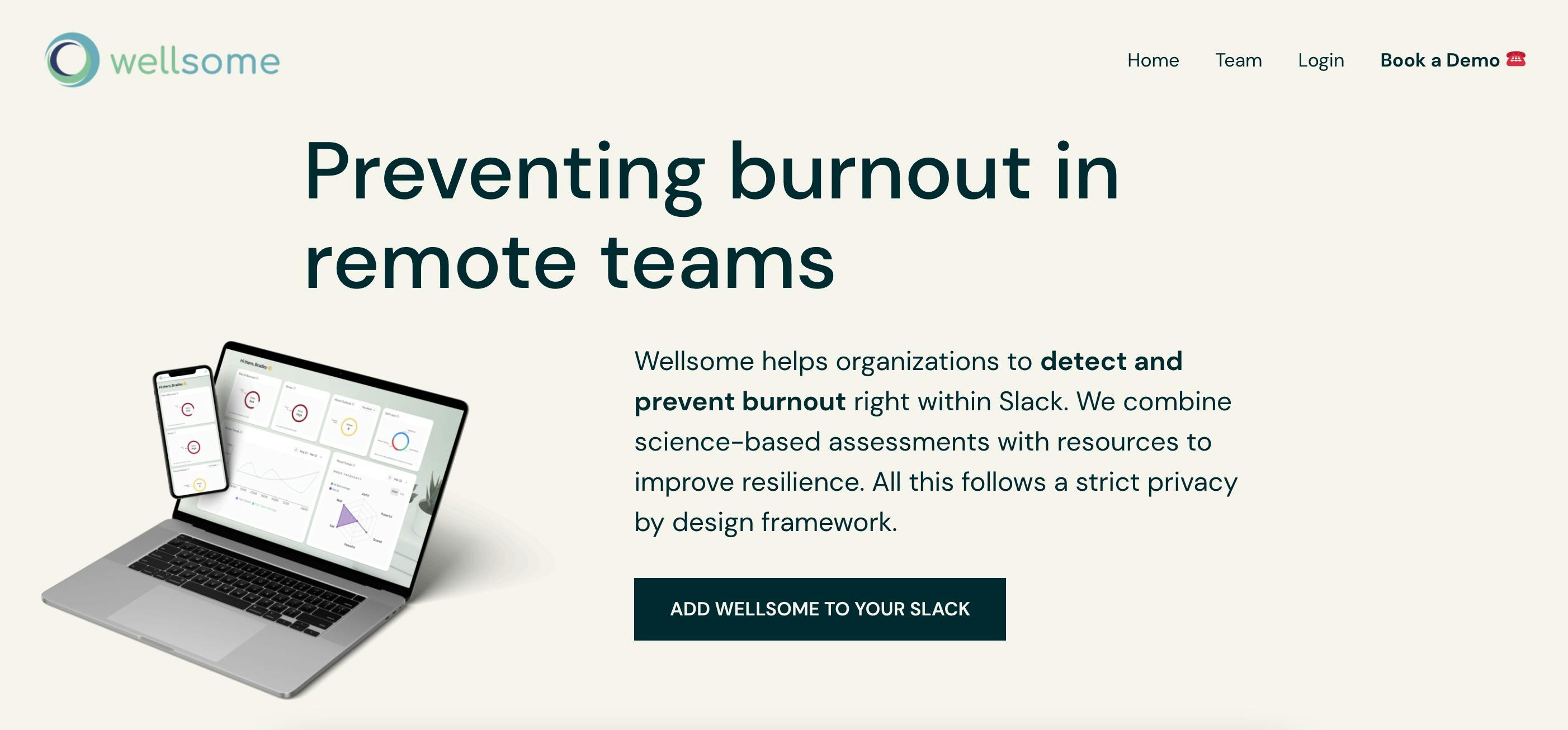 What It Does: Wellsome provides a burnout prevention survey and analysis. It has programs to help in the case of burnout detection. Consultation is also available.
What We Like About It: It has a simple and clean dashboard that provides deep statistics and corrective action programs. Easy to locate and understand what to do next.
Pros:
- The self-care toolkits are rich in content and new in approach.
- There is a mood journal also to note how you're feeling.
- Focus on the therapeutic approaches.
Cons:
- The easy-access resources provided in the web app are missing on Slack, making it difficult to locate the right resources at the right time.
App Screenshots:
Home Page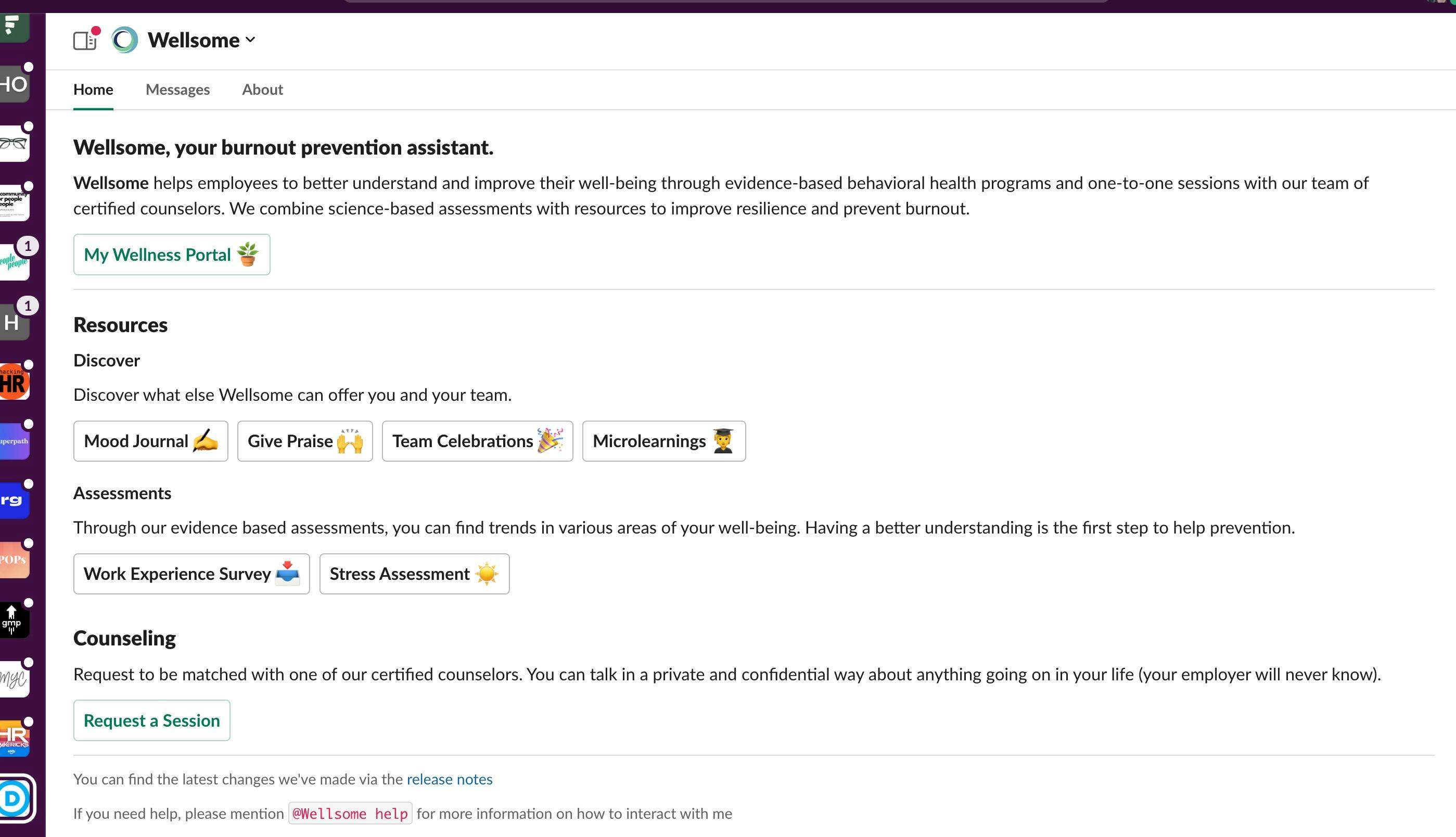 Self-care Toolkit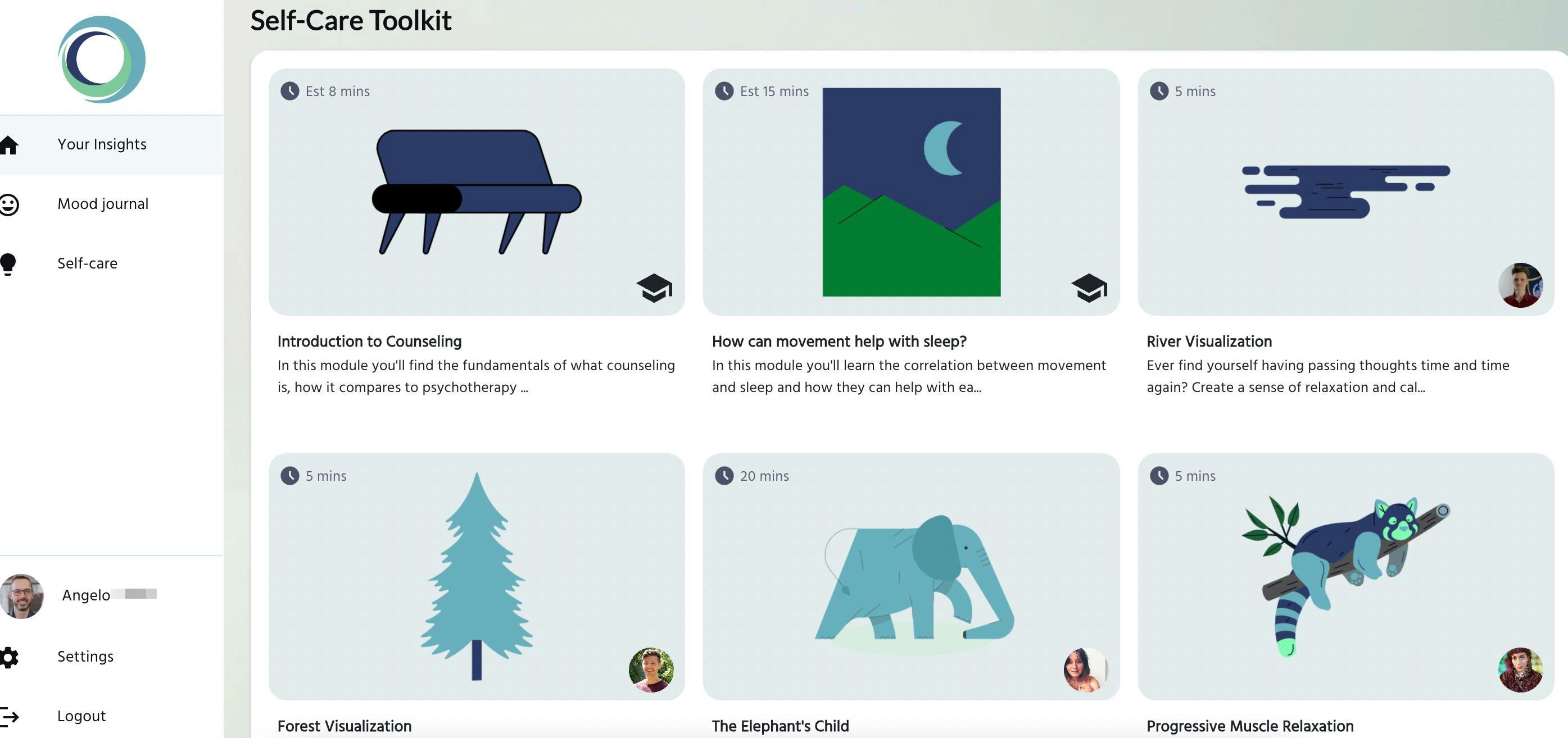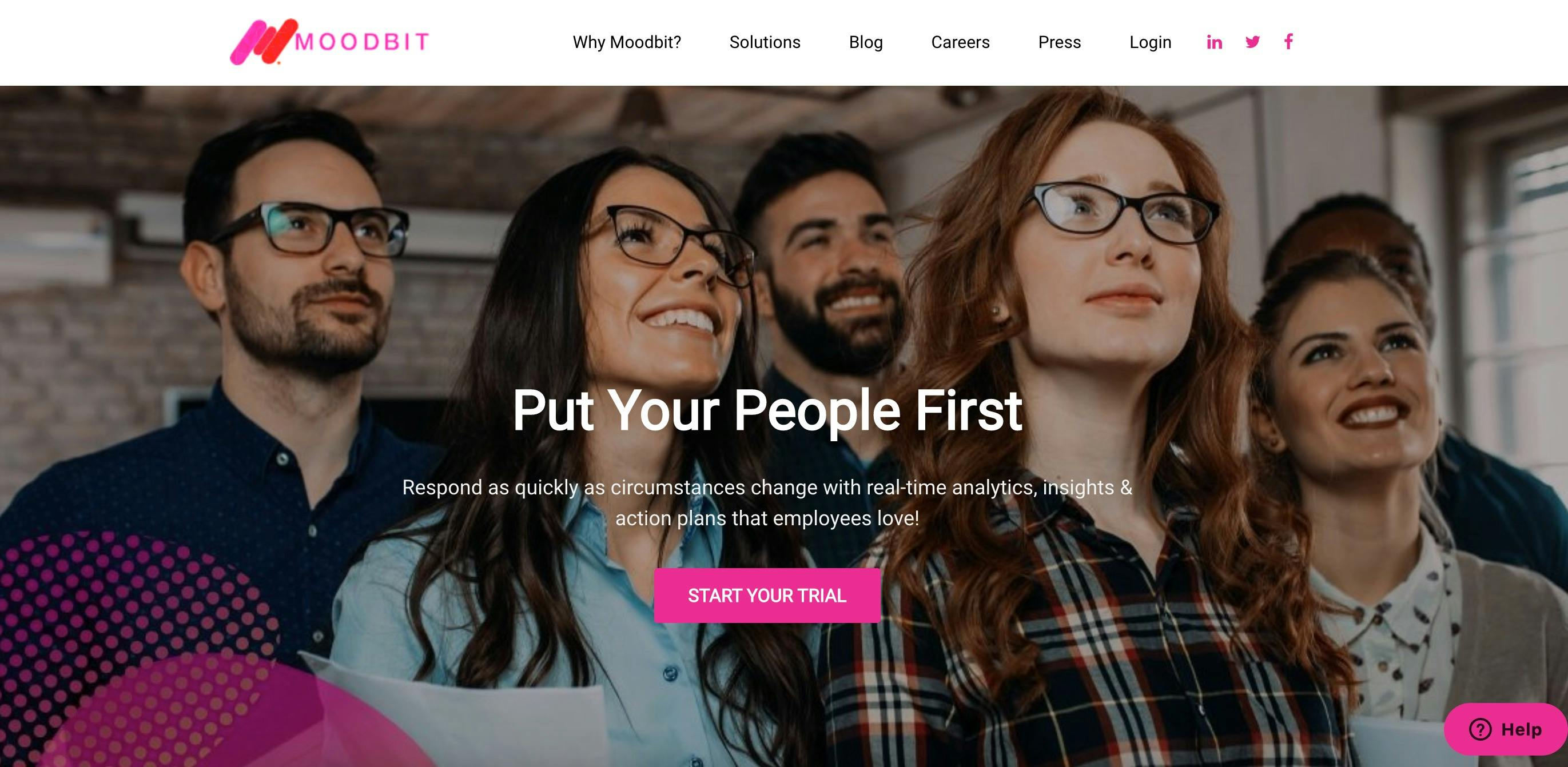 What It Does: As research has proven, happy employees are more productive. Moodbit helps you capture just this sentiment through statistics. It reads and analyses text from Slack channels to formulate views on the team's mood. 
What We Like About It: It can predict a company's future mood based on past data and trends. Has a weekly survey feature also.
Pros:
No extra forms need to be filled by employees and no extra information is required. It uses what is already there.
On the basis of the employee's mood, it provides good recommendations for action that are backed by articles and researched data.
Cons:
- It can be perceived as intrusive, as every word and sentence typed into Slack is factored in. Can make certain employees conscious of what they are communicating as well.
- Doesn't focus on the therapeutic approaches.
App Screenshots:
Dashboard Page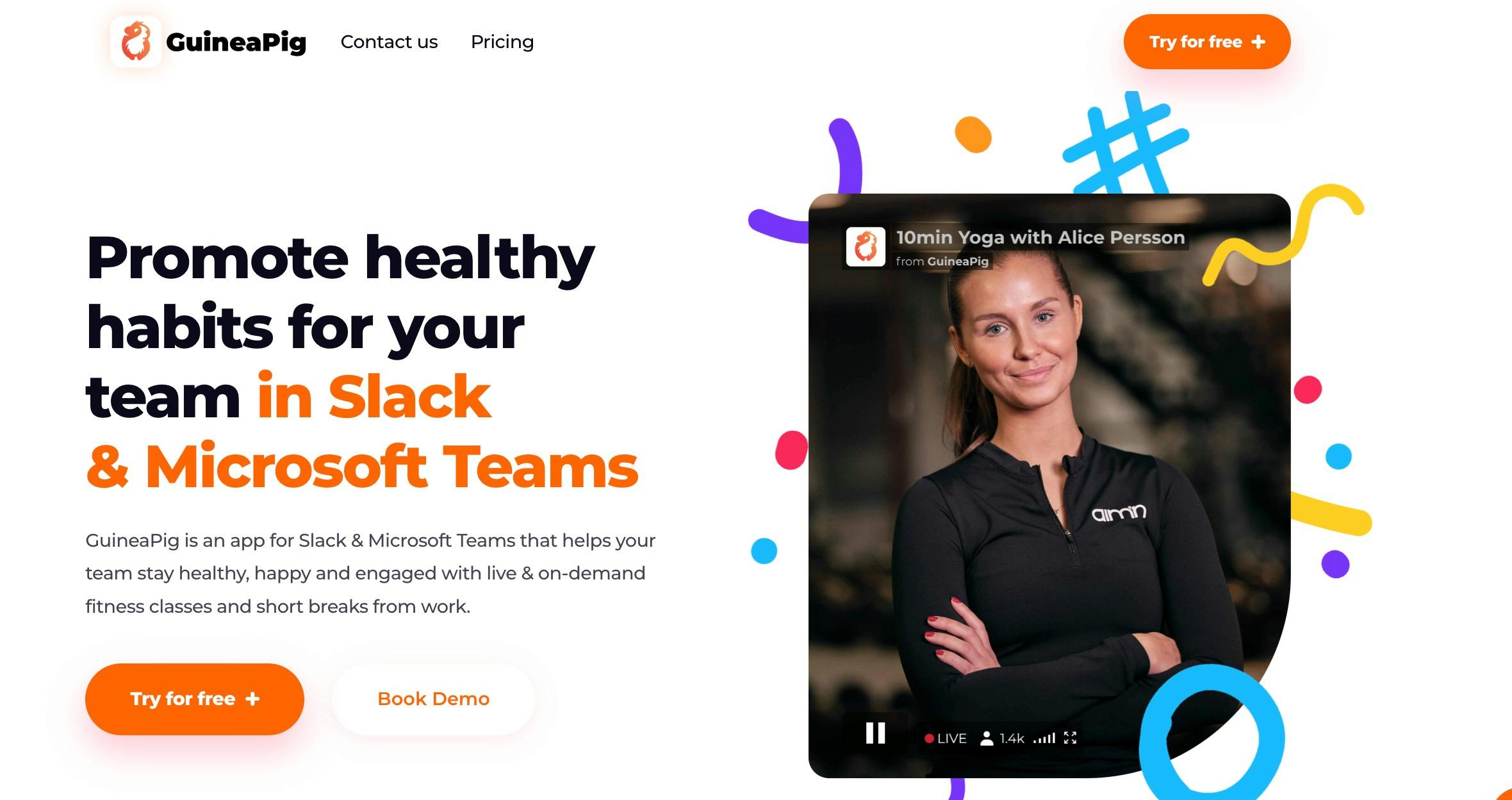 What It Does: GuineaPig has a host of live and recorded fitness classes to help you take short breaks from work.
What We Like About It: It has a wide range of exercises, from 1 minute back stretches, outdoor workouts, start the workday activities, to short break exercises, quick energizing breaks, mindfulness, and yoga classes. Each category has short 2-minute exercise options.
Pros:
- Exercises are crafted well – powerful and quick and can help in stress relief, giving a feeling of being refreshed.
- It has easy to set reminders and challenges that can be shared across teams.
Cons:
- There's no way to assess the impact of the exercises or feeling of gratification/recognition upon completion.
- Doesn't focus on the therapeutic approaches.
App Screenshots:
Start the Workday Exercises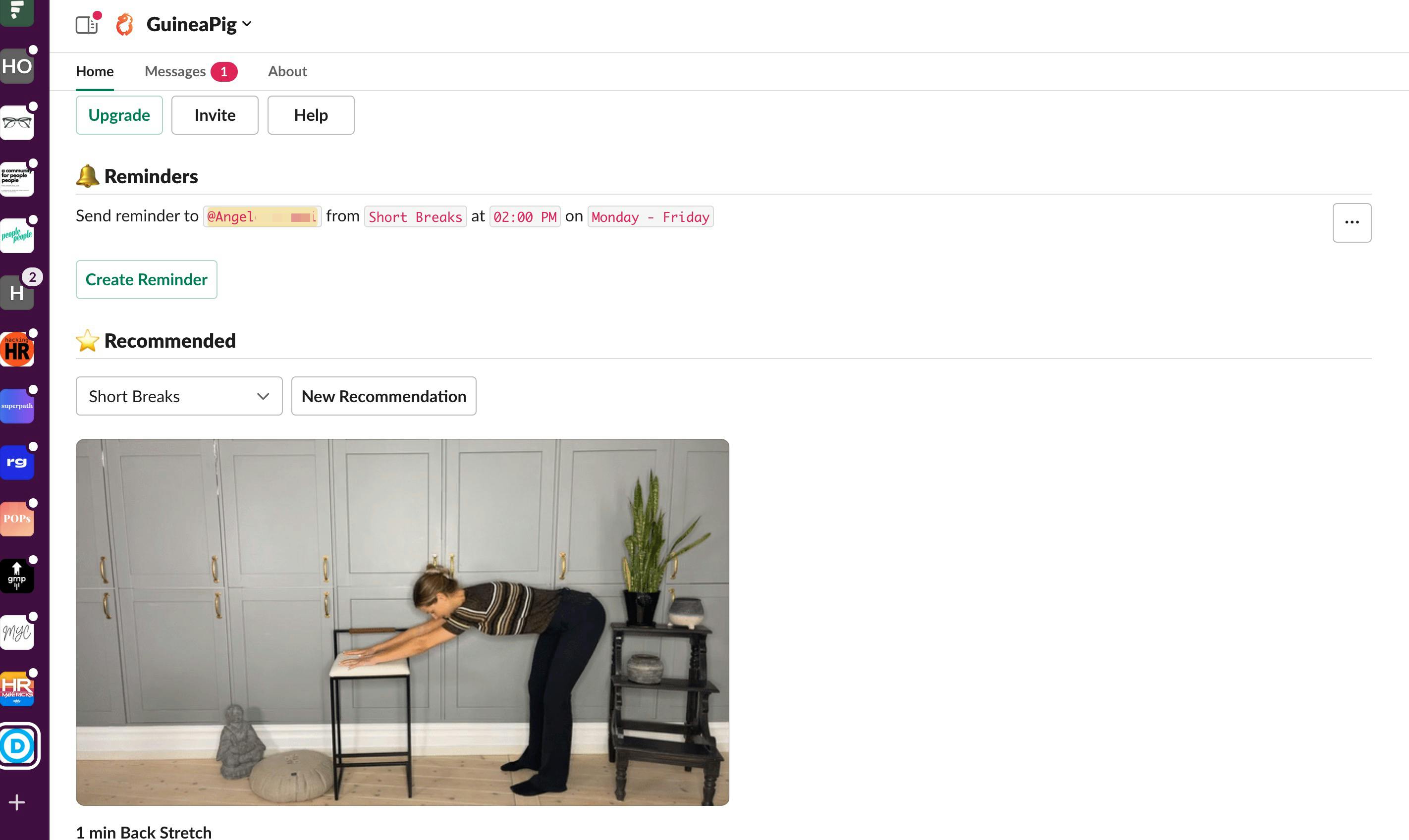 Recorded Yoga Session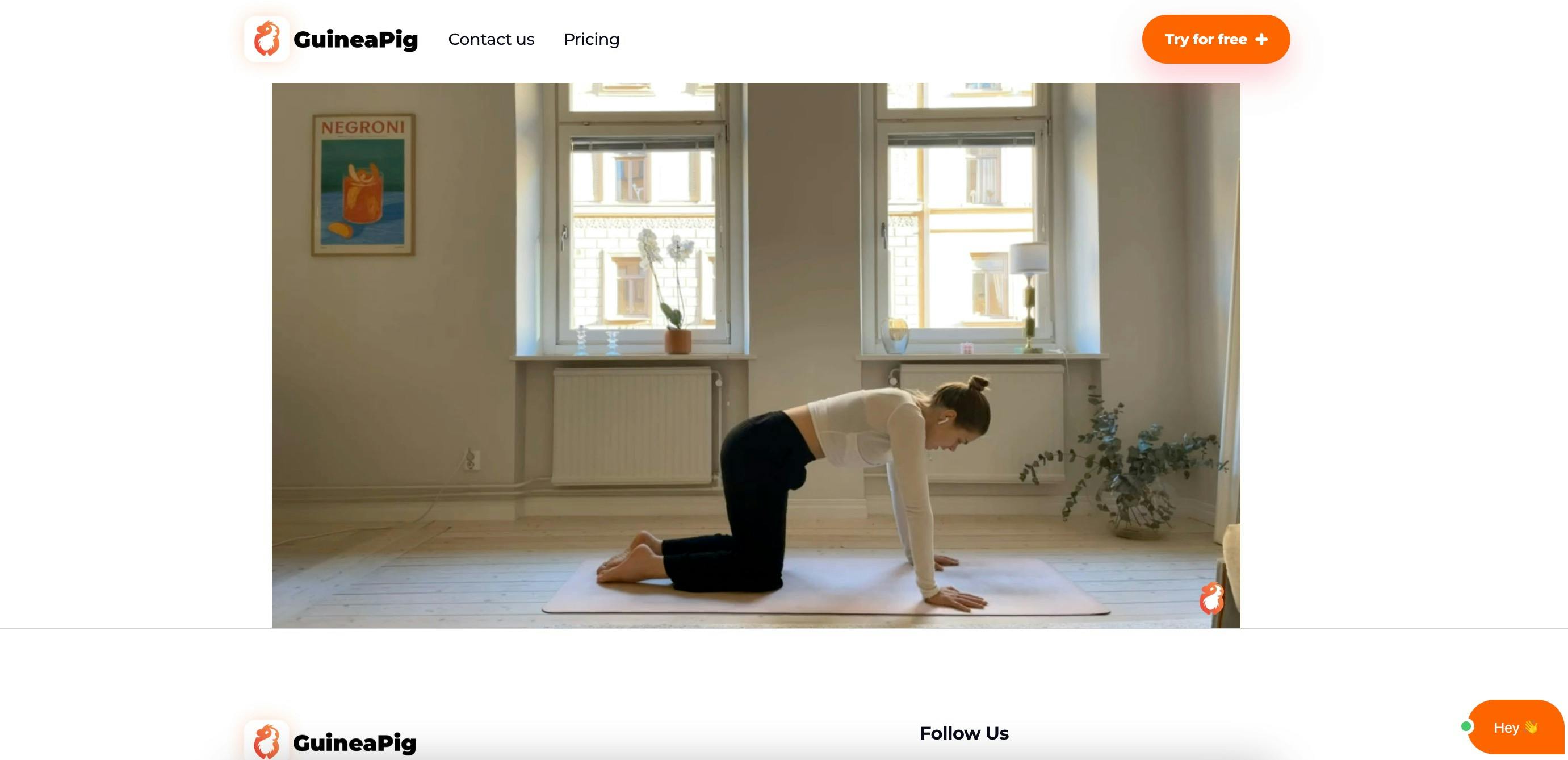 In Conclusion
Here's a summary of what the 10 apps focus on and their pricing structure. Some of them follow a 1:1 interaction model with employees, while others engage teams (called engaging below):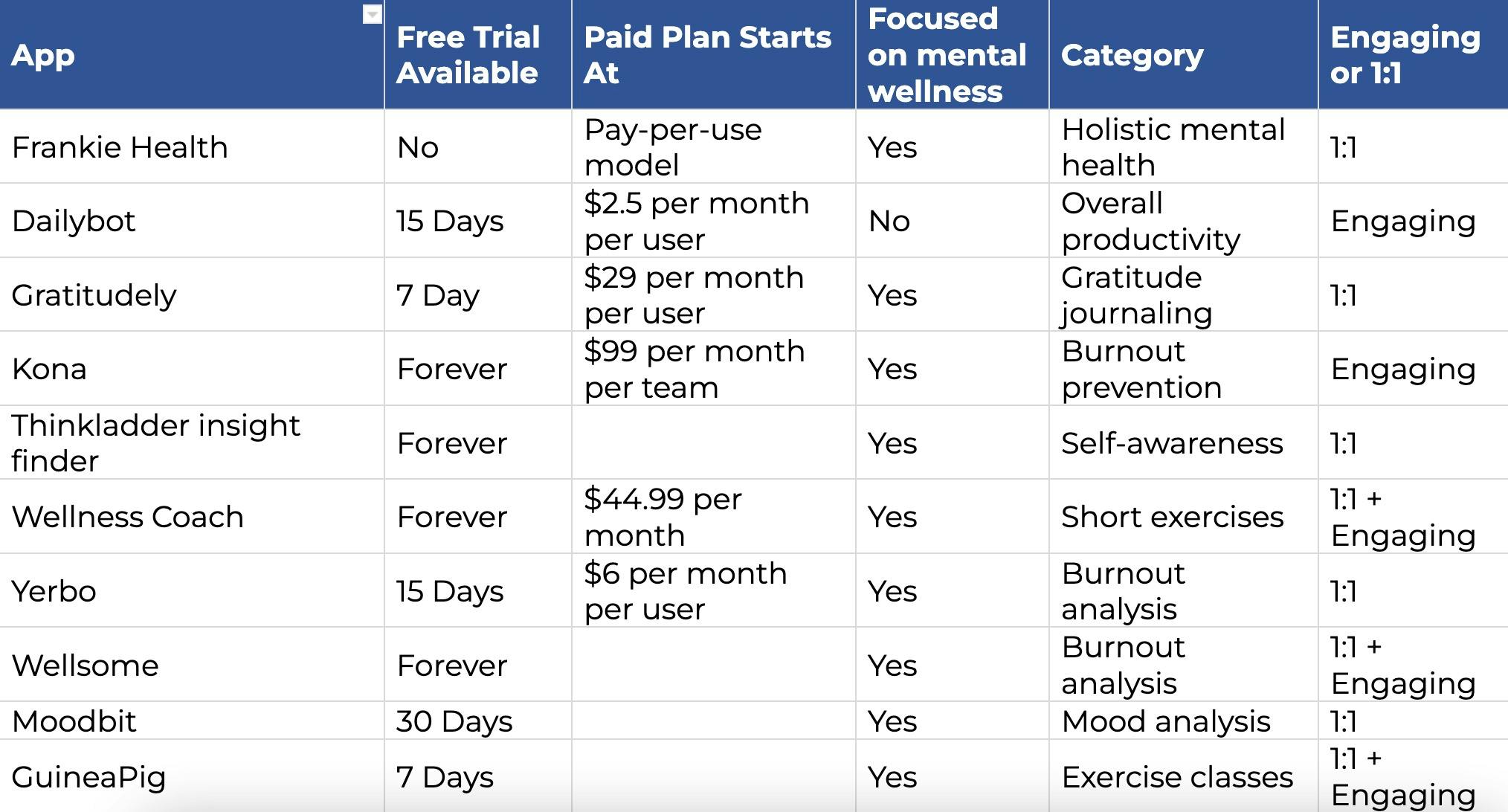 To sum it up, if you're looking for a holistic mental health platform that covers both preventive and therapeutic techniques, then Frankie Health might be your best bet. If you need a productivity solution, DailyBot features will be helpful. Only for burnout prevention and analysis, Kona, Yerbo, and Wellsome provide options. For just exercises, go for Wellness Coach and GuineaPig. For shorter and lighter interventions, Gratitudely, Thinkladder Insight Finder, and Moodbit provide a good range.