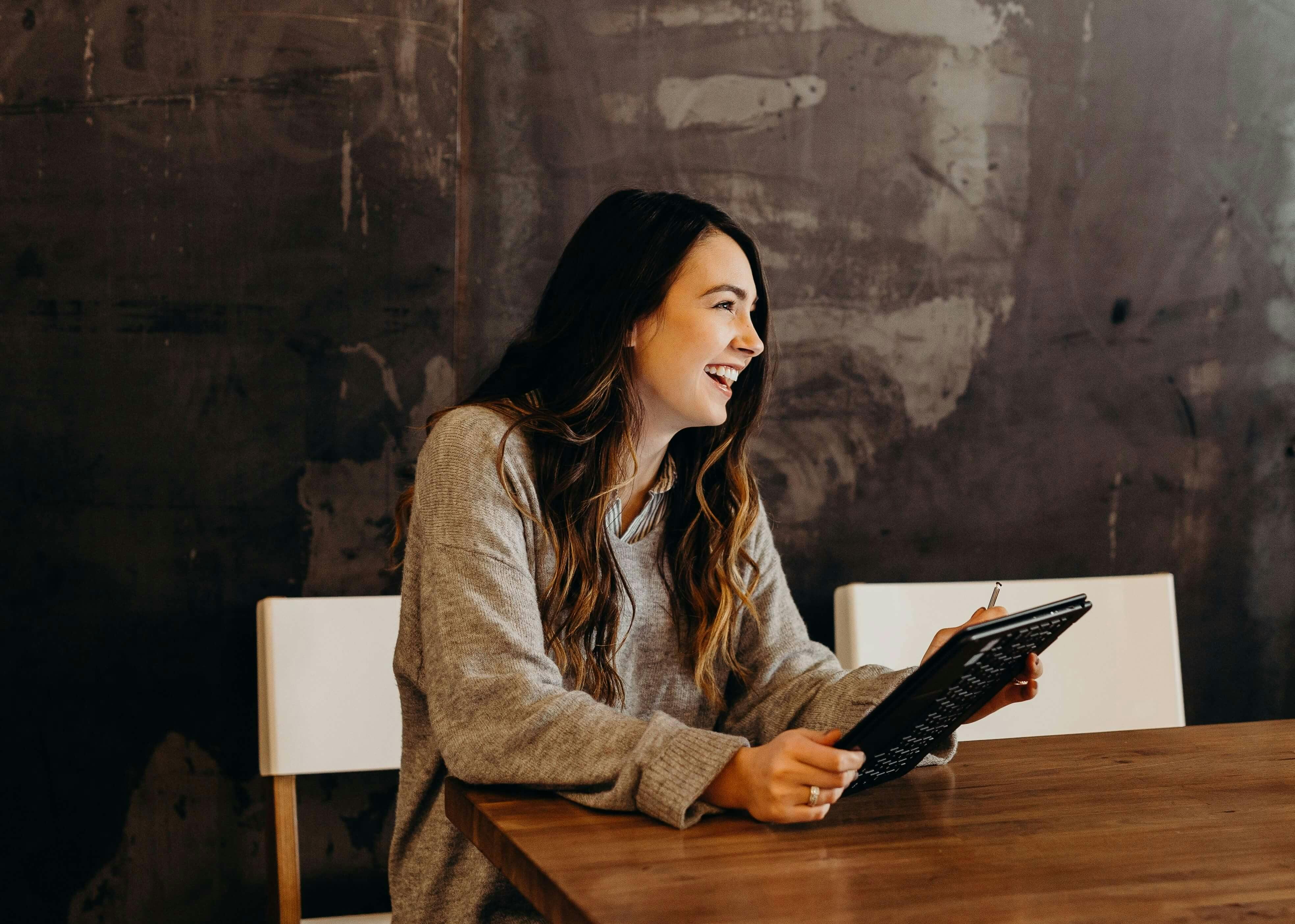 Benefits of mental health platforms
Written by: Frankie Health
Since their inception in 1995, online mental health platforms have grown immensely popular as an alternative to traditional face-to-face therapy appointments. Due to high demand and an increasing number of specialisations within mental health, platforms now often focus on specific mental health difficulties. Among these, many specialise in workplace mental health, given its prominence in your daily life and impact on your wider picture of health.
This article delves further into online mental health platforms and their benefits. We'll compare this method to traditional therapy and employee assistance programmes so that you can make informed choices about your and your employees' mental health.
The significance of mental health in the workplace
Mental health in the workplace is a hot topic among both employers and employees, especially since COVID-19 significantly worsened mental well-being among employees. As we typically spend the majority of our lives at work, the workplace is one of the most significant influences on our mental health. This has driven many studies investigating how work conditions can impact productivity and job satisfaction, and many organisations plan on investing in workplace mental health in the upcoming years.
For the employer, managing mental health in the workplace is vital to maintaining a happy, organised, and productive workforce. Much health research shows that unmitigated chronic job stressors often lead to employee burnout – characterised as intense exhaustion, cynicism, or indifference towards the workplace, and significantly lower job performance. In other words, minimising or dismissing the mental health of your employees is a recipe for high turnover, impaired organisational communication, and ultimately, reduced profitability.
Conversely, research shows that taking steps to nurture your employees' mental health galvanises employee loyalty, leads to higher job performance, and reduces the need for long-term sick leave further down the line. Moreover, it helps create a culture where employees can face changing environments and various challenges, flourish in their roles, and boost resilience to stress.
Comparing traditional and modern methods of supporting your employees' mental health
The evident benefits of prioritising employees' mental health led to the generation of employee assistance programmes (EAPs) in the 1930s. EAPs are typically funded and designed by your company alongside a provider, and offered to employees as part of the company benefits or health insurance. They can involve a variety of options for your employees to receive assistance, such as face-to-face counselling, online therapy, and exercise programmes like yoga. However, EAPs are a reactive service, rather than taking a proactive stance to employee mental health. This typically leads to under-utilisation and significant drop-out rates, particularly with the rise of online mental health platforms as an alternative.
Online mental health platforms have risen in popularity alongside improved technology and accessibility. Their services are delivered in the form of video, audio, or live chat sessions with a therapist appointed based on their areas of experience. Therapy delivered over the internet has markedly improved, with much research demonstrating its effectiveness is equal to traditional therapy. This is particularly true for symptoms of low-to-moderate severity, such as anxiety, depression, and stress.
Modern mental health platforms share some similarities with EAPs: they can both be delivered online, provide access to a range of therapy services, and offer your employees a safe space to disclose their issues. However, mental health platforms offer several advantages over EAPs and avoid some of their main drawbacks.
For instance, your employees usually need to access their EAP through HR, which can lead to lower takeup or even avoidance of its services due to embarrassment. It can also promote fear of divulging information in cases where company management is perceived as less trustworthy. The support provided by EAPs also doesn't often take into account the individual's needs and isn't tailored to support a range of difficulties. This can render EAPs inaccessible and costly for companies.
Conversely, online mental health platforms are highly discreet. Many only require personal information limited to an emergency contact number in case of emergencies. They deliver tailored counselling services to accommodate a range of mental health issues that, unlike many EAPs, aren't solely related to the workplace. Due to the minimal infrastructure required, they tend to be a more affordable option.
The benefits of using a workplace mental health platform
The main benefits of online mental health platforms are that they encompass many of the benefits of other methods, such as traditional therapy or EAPs, with fewer drawbacks. With a level of effectiveness equal to face-to-face therapy, combined with affordability and convenience, mental health platforms can be a valuable resource if you're looking to invest in your workforce's mental health.
As such, choosing a platform specialising in workforce mental health is essential, even for small-to-medium size businesses. Platforms such as Frankie Health and Lyra offer free demos to all companies to allow you to gather all the key information you need and ask away any questions. In particular, Frankie strives to provide flexible and individualised services, tailoring support based on the employee's individual needs.
A common approach adopted by mental health platforms is the use of preventative, self-guided exercises to help your employees develop resilience. This stands in contrast to the reactive approach offered by EAPs, and means that accessing care is convenient and can be planned into the day. Helping your employees develop proactive ownership over their own mental health helps lower their risk of absence in the face of difficult circumstances.
What's more, these platforms provide access to mental health practitioners across a range of needs, meaning the support is almost always tailored to the individual. Online platforms often provide profiles on their therapists to highlight their specialisms, and assure you as to their accreditation and experience. For example, Frankie describes its seven-step vetting process to ensure the highest standards of support across its therapists, psychologists, and coaches. The process is also entirely confidential, so your employees can feel confident and secure in seeking support.
Such platforms are also highly advantageous to employers due to the measurable outcomes they provide across employee goals. In many instances, they offer clear, informative, but anonymous platform usage through data visualisation programmes to help give you a clear picture of the progress your employees are making.
Conclusion
With typically greater affordability, flexibility, and individualised support, online mental health platforms have several key advantages over EAPs and traditional therapy. Many online platforms, like Frankie, exist to help you support your employees' mental health and ensure better work productivity, team communication, and job satisfaction.