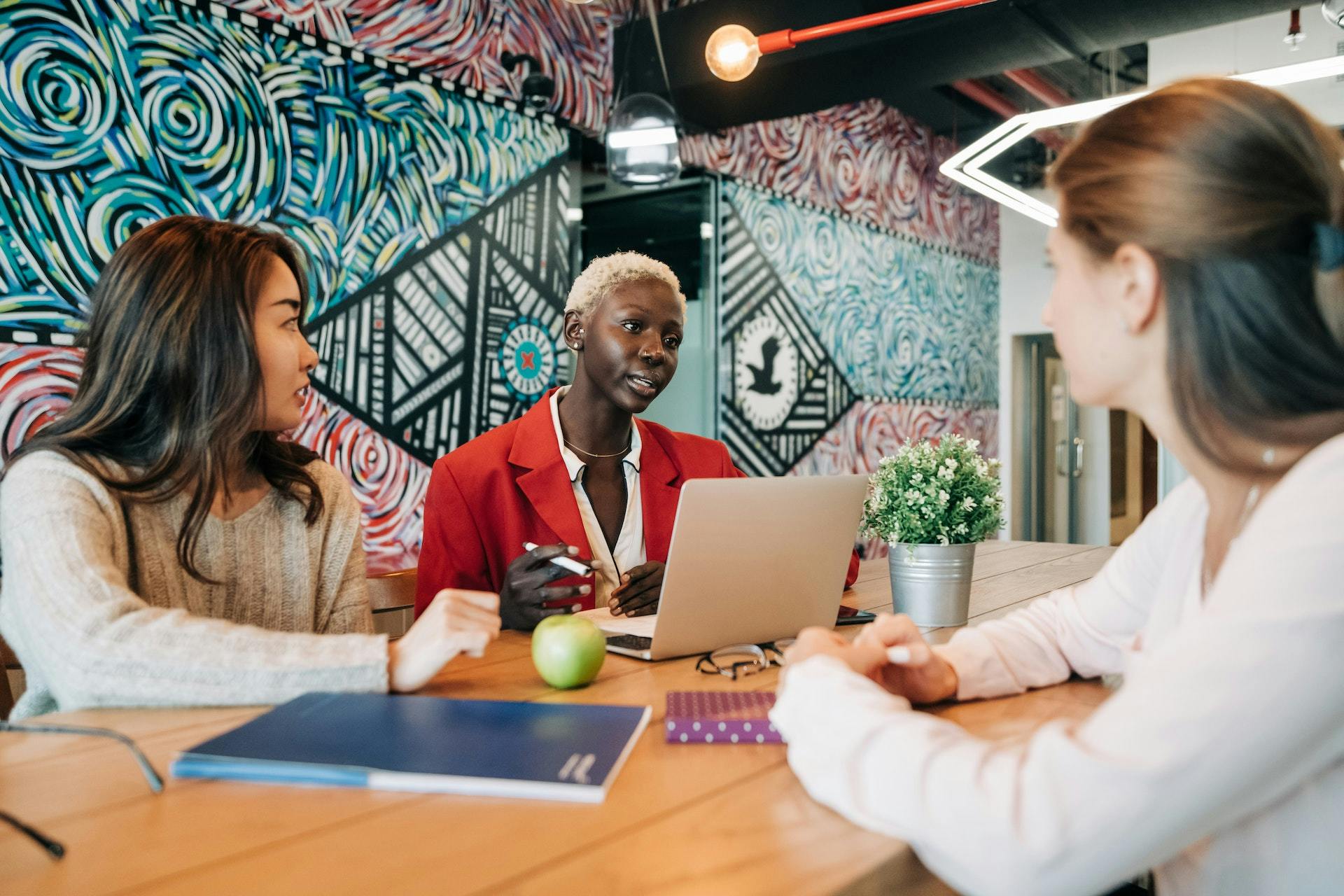 How to promote mental health in the workplace in 2023
Written by: Frankie Health
Mental health impacts every aspect of our day-to-day lives, from our mindset and energy levels to our physical wellness. So, it's natural that our mental health affects our quality of work, productivity and creativity. When we're feeling our best, we give that to our role, strengthening the company as a whole. 
With the recent uptick in remote work and an expectation to always be online, the divide between work and life has become increasingly blurred. It's sad, but perhaps not surprising, that around 76% of employees experienced at least one mental health symptom last year. 
Companies are stepping up. To stay ahead of the game, organisations have to hold themselves more accountable for their employees' well-being. It's time to reduce the stigma around mental health in the workplace, taking an often taboo subject and creating space for people to find connection and support. 
Creating positive change in an organisation starts from the inside, but it can be difficult to know where to begin. Here are a few ways you can start to promote mental health in the workplace, both at the individual and company-wide levels.
The importance of well-being in the workplace
Of course, every employer should value their employees on both a personal and professional level – and that includes making their well-being a priority. But there's also a business case for promoting mental health in the workplace. 
Each year, depression and anxiety lead to countless losses in terms of quality of life, physical health concerns and even life expectancy. In the workplace, the pattern is similar. Widespread burnout leads to lost time and money for both you and your employees. 
Looking to build a resilient, productive, energised team? Here are a few reasons to put mental health interventions at the top of your list.
Employee retention
Research suggests that poor mental health and high employee turnover go hand in hand. A staggering 81% of Gen Zers and 68% of millennials say they've left a job for reasons related to mental health. 
Employee engagement
From increased absenteeism to lost productivity hours, there's no question that mental health issues lead to lower engagement, quality and morale at work. In fact, burned-out employees are 63% more likely to take a sick day and about half as likely to discuss their performance goals with a manager.
Healthcare costs
For many people, mental and physical health concerns are intricately intertwined. Employers spend an estimated $125 to $160 billion per year in added healthcare costs as a result of unaddressed burnout. Use Frankie's cost calculator to learn how much poor mental health management could be costing you.
How to promote mental health in the workplace in 6 steps
Fostering mental health in the workplace requires empathetic leadership, consistency and a clear plan for the future. Here are a few proactive strategies you can use to start creating a more positive company culture, whether you're an HR professional, a team leader or a C-suite exec.
1. Lead by example
Many employees feel ashamed and afraid to share their mental health struggles with key decision-makers for fear of being judged. Encourage high-level employees, HR representatives and executives to be open about how they prioritise their own mental and emotional well-being. Resilience and vulnerability go hand in hand, and can only spread company-wide when they start at the top. 
2. Prioritise flexibility
We're all juggling competing demands in a day. Work and life don't have to be in conflict. There are many ways to help your employees bring their whole selves to work, including generous parental leave benefits, increased health insurance options, and hybrid or remote working options.
3. Invest in mental health apps or platforms
To truly improve mental health in the workplace, it's important to back your words up with actions. Consider investing in valuable resources like mental health platforms, therapy plans and self-care initiatives. At Frankie, we offer a personalised mental health platform to reduce burnout and turnover in your team. Our data-driven suite supports global teams across over 80 markets. Whether you're looking for mindful exercises, office yoga or your first therapy appointment, it's all a couple of clicks away.
4. Destigmatise mental health
Around 75% of employers believe that there is mental health stigma within their own company. The best way to stop stigma in its tracks is to open up the conversation as proactively as possible. Whether you're organising mental health awareness events or making it clear what counselling options are available to your employees, you have daily opportunities to chip away at mental health stigma. Frankie's workshops and trainings can help your team start having positive conversations about the importance of mental health.
5. Recognise burnout warning signs
If left unchecked, stress can quickly lead to burnout – a phenomenon that the World Health Organization (WHO) has recognised as a growing problem in the modern workplace. Key signs of impending burnout include reduced work performance, apathy, insomnia, irritability and low energy levels. Proactive burnout prevention is a cornerstone of improved mental health in the workplace, as burnout can have devastating consequences for your employees' health and the success of your company. Offering an Employee Assistance Programme (EAP) to an employee when they have already hit burnout is no longer good enough. At Frankie, we work to understand when an employee is moving towards burnout and introduce preventative support, personalised for the individual. 
6. Offer opportunities for feedback
Communication and transparency foster mutual respect between employees, senior execs and HR professionals alike. Keep an open line of dialogue with your employees by offering multiple avenues to share their thoughts. Employees' feedback about issues like fair pay, benefits, diversity, paid leave, workplace discrimination and conflict resolution can help to shape your decisions about how best to support their mental health.
Improving mental health in the workplace is an ongoing journey, so it's important to celebrate the little steps along the way.  Here are a few ways to help your employees have some mini-mental health wins by the end of the day.
9 ways to improve employee mental health you can start immediately
1. Start your Monday with a "mindfulness moment," like a mini-yoga session, breathing exercise or brief guided meditation.
2. Hold a water-drinking challenge to help your team stay hydrated.
3. Share a video or song that recently inspired you, or create a team playlist.
4. Suggest that employees enjoy a brisk walk after lunch or take a walking meeting.
5. Send a quick reminder to encourage employees to take advantage of their existing mental health benefits, such as therapy or life coaching sessions. 
6. On a Friday afternoon, set aside time to praise someone you work with on a well-done job and encourage co-workers to do the same for one another.
7. Ask for feedback on how the company could offer more mental health support.
8. Host a brainstorming session for future events, such as team-building challenges, retreats or fun outings.
9. Ask a colleague who may seem a little off-balance how they're doing, and listen to their answer.
Destigmatising mental health at your workplace begins with a willingness to learn, grow, and create conscious change.
We like to think of ourselves as your personalized mental wellness toolkit. Frankie's comprehensive suite of digital mental health solutions boosts well-being, prevents burnout and helps your employees thrive no matter where they are on their mental health journey.
Our data-driven mental health platform supports global teams in over 35 different languages across more than 80 markets and integrates with Slack, Microsoft Teams, Google and more. We're here to support you and your team as you start creating an in-house wellness movement.