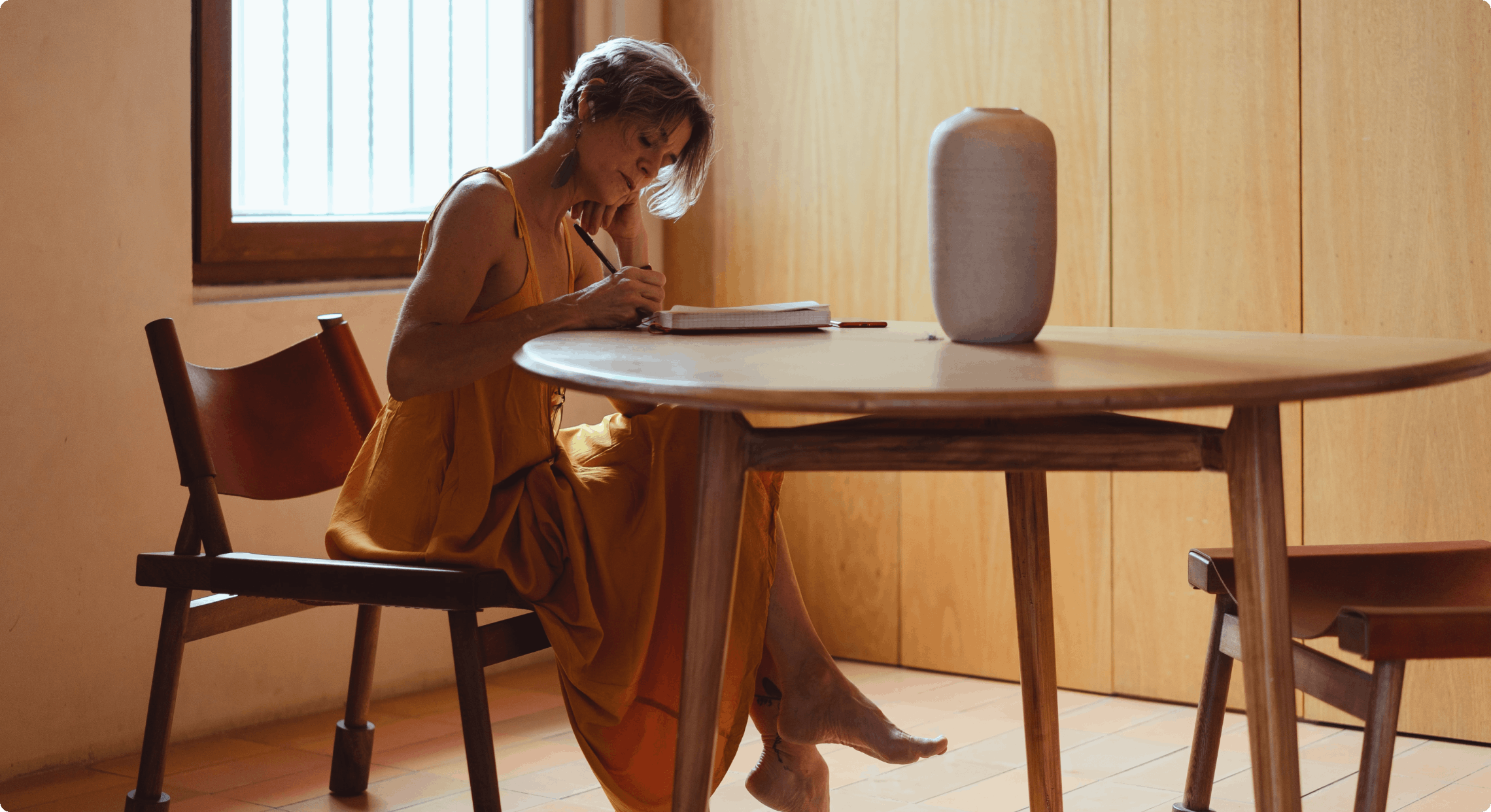 Self-Care and Mental Resilience
Online self-care definition:
The practise of taking action to improve one's wellbeing, using a digital platform or internet-based prompt.
Synonyms: digital aftercare, at-home care, online therapy exercises, remote therapy exercises
What is online self-care?
Online mental health care can come in many ways but there are two main forms: direct support and self-care. Direct support involves a therapist communicating to the employee in real-time, through a video call, a voice call or direct messaging. Digital self-care involves exercises that the employee completes by themselves using their phone, tablet or laptop. 
How does online self-care support positive mental health?
Moments of stress, anxiety and depression don't stick to a schedule. Employees frequently need support outside of a 60-minute therapy appointment. Digital self-care provides employees with exercises outside the predefined appointments, making self-care accessible at any time, from anywhere. Digital tools can help employees develop a practice of self-awareness, self-care and resilience.
How does online self-care support therapists?
As therapists can't be available for direct support at all times, online self-care supports employees in developing the skills to work through challenging situations by themselves. Think of these as a digitised version of therapy worksheets. With so many variations of self-care, an online platform allows therapists to quickly and easily tailor self-care to their employee's specific wants and needs. 
What are the popular types of online self-care?
Three of the most common forms of online self-care that are proven to be effective are:  
- Internet-Based Cognitive Behavioural Therapy
- Guided Meditation
- Digital Journaling  
Self-care exercises have been through years of scientific research to measure effectiveness, but the industry has only recently started exploring how exercises can be successfully digitalised. With the rapid increase of internet access across the globe, online self-care can enable employees to proactively develop positive mental health and resilience.