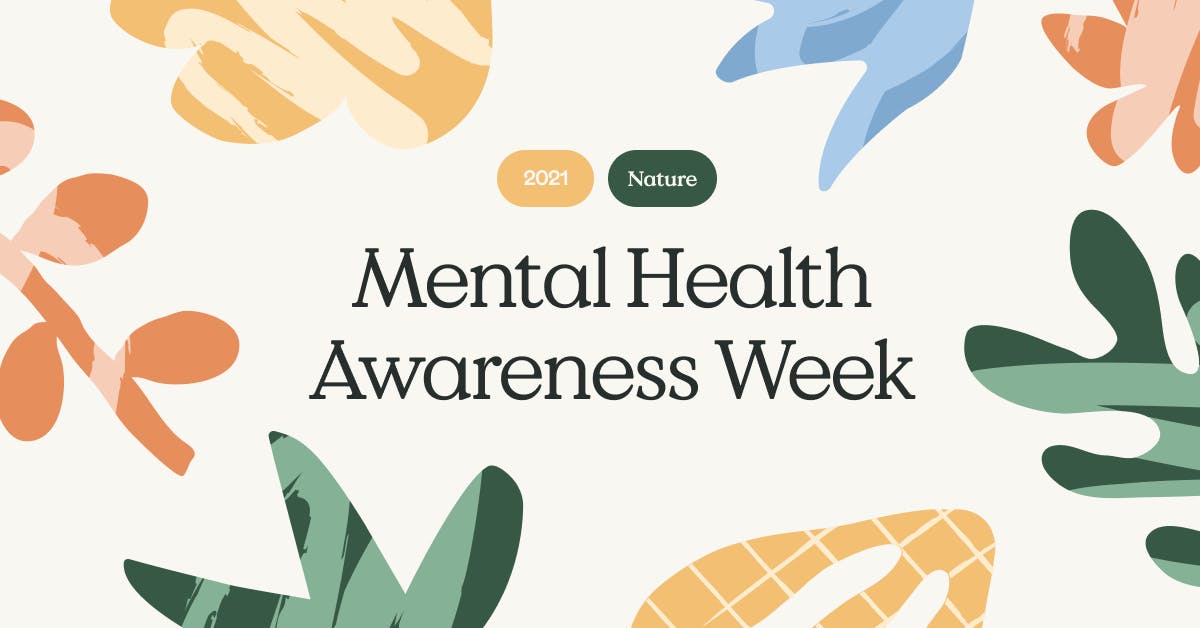 Does nature support your mental health?
Written by: Joanna Wright
This year's theme for mental health awareness week is Nature — and with good reason. "Our research on the mental health impacts of the pandemic showed going for walks outside was one of our top coping strategies and 45% of us reported being in green spaces had been vital for our mental health." (Mark Rowland, Chief Executive, Mental Health Foundation). In honour of this week, we interviewed one of our co-founders, James McGann to learn more about his experience with mental health and how he connected with nature during the lockdown.
How does mental health affect you?
Anxiety is definitely the challenge for me. It's something that for years I did not recognise but just assumed it was a standard way that everyone's mind works. An active inner voice that projects into the future and 'predicts' things that are going to go wrong. Thankfully the predictions are almost always a waste of time, but my mind still likes to consistently come up with them. Mostly it turns on after an activating event, like a disagreement with someone close to me or something not going to plan. I suppose Covid has been an activating event for billions of people's anxiety, including my own. If I meditate, exercise, journal, or do some form of self-care, it will generally turn off. I've worked to become more aware of my anxiety and proactively intertwine those self-care exercises into my day to stop anxiety being something that's part of my week.
The last twelve months have seen the world thrown into a washing machine, and we're still dealing with the dramatic changes. How has the past year been for you?
After four months of full lockdown, Dublin opened up a little this week. But like everyone else around the world, there have been some really hard times. During lockdown, I found myself running through all of these disaster scenarios in my head: what if I get Covid and pass it on to my parents; what if the economy keeps tanking and we can't grow the business. The list was endless and with nothing to break up days and weeks, I was forced to look at what actions I could take each day to enable my positive mental health. Little things like making sure my phone is in a different room at night; always getting at least 7 hours sleep; tracking meditations and runs. I also started recording my protein intake, as I realised that with my mostly vegetarian diet I was not getting enough protein and it was giving me headaches. I wouldn't have done any of those things if it was not for lockdown. During lockdown if I let those little actions start slipping, my mental health would start acting up quite quickly, in a matter of three or four days. So I found that I had to stay on top of it during lockdown more than ever before.
How did you engage with nature during lockdown and how do you feel this impacted your mental health?
Living in Ireland makes engaging with nature difficult for half of the year. In January, it was dark from 4 o'clock in the afternoon, raining most days and everything was shut. We couldn't travel more than 5km. January this year was really hard for everyone. Thankfully we are through that phase now, and I've never appreciated nature this much. I'm in my mid-30s and never in my life have I properly noticed Spring before. It's pretty funny. Since March I've been trying go for a few walks during the week and I found myself looking out for nature springing into life. Previously, I'd just go for walks while listening to a podcast or replying to Whatsapp messages. This year, because of lockdown, I found myself tracking which trees had leaves, where the daffodils were popping up, what the local swans were up to. I had never appreciated any of it before. During lockdown, seeing that nature goes on, no matter what the current Covid headline is, really helped me access that positive place in my mind.
We hope that James' story helps to open up conversations around mental health, and encourages others to connect with nature to support their mental health.